Gold Price Forecast: Watch These Keys to See Where the Precious Metal is Headed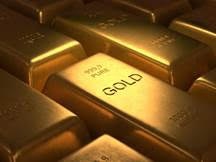 Yesterday saw some mixed results on Wall Street—although the Dow Jones was up, there was a big dropoff for a monster of a company as Amazon's quarterly earnings dropped 77%. The S&P and NASDAQ markets also fell. Meanwhile, our favorite precious metal decreased slightly, holding on to its strong foothold in the mid-$1,200 range, which could point to potential new gains that could begin to threaten the $1,300-per-troy-ounce barrier.
To forecast gold's upcoming performance, we'll have to pay attention to some key indicators that show where gold has been—and where it could be headed.
Key #1: The Fed
The Federal Reserve remains the top policymaker for the value of the U.S. dollar, and subsequently, it will always be a major player when it comes to the price of gold. Early yesterday, gold seemed to react to the latest news that the Fed won't make any major moves in interest rates this month. Because the Federal Reserve's tightening of monetary policy tends to mean the U.S. dollar will earn some strength, it takes fewer dollars to buy gold—and, subsequently, gold sees a decrease in price.
But the Federal Reserve this week has shown that it's not all bullish on the economy, leaving rates unchanged and leaving some room for gold bugs to move in. MarketWatch saw a boost in gold's price related to this development back on Wednesday, pointing to the correlation between the headlines and the price of gold.
Tied into this key factor is the strength of the U.S. dollar. Through yesterday afternoon, the dollar had shown a relatively stable week—until a Thursday drop made it look a little questionable. That may have had a role in gold's leap in price as well.
As a counterpoint, it's worth noting that Citi does not see the correlation between the U.S. dollar and commodities—calling them "done." What other factors does that leave us with?
Key #2: "Headline Hedging"
It's no secret that gold is seen as a hedge from other investments, as those looking to buy up a "real" asset rather than stocks and digits on paper are interested in keeping a portion of their portfolio should the markets trend downward.
But 2017 has introduced a potential new wrinkle in this kind of investment: "headline hedging." The political headlines out of Washington have been particularly rough-and-tumble this year, which has some investors worrying about their impact on the markets. Though the stock market has enjoyed a historic performance on the year, there are investors who look to diversify their portfolio away from these big headlines, either through the investment of real estate or assets like gold and silver.
Headline hedging is particularly interesting when we note relatively stable times. And though it's hard to picture any given week from 2017 being called "relatively stable," given the intensity of the headlines, weeks like this one might actually qualify. That, in turn, indicates a potentially good time to buy up a commodity like gold, especially if one thinks these turbulent headlines are only going to get more intriguing as the political worlds turn.
Gold-Eagle provides regular commentary and analysis of gold, precious metals and the economy. Be the first to be informed by signing up for our free email newsletter.
More from Gold-Eagle.com: