Gold Price Forecast: What Will The Federal Reserve Do Next Week?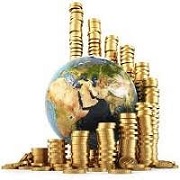 Every time the Federal Reserve meets, it's big news…one way or the other. In some cases, the Fed will meet and keep things the way they are. But anticipation of an interest rate hike is rampant for this month's meeting, which means that gold investors will want to pay special attention when an announcement is made on Wednesday, December 14th as anticipated.
A rate hike of even 0.25% would mean only the second raise in interest rates for a decade. This will have a tremendous impact on the way people view the economy…in addition to its effect on the immediate future of the price of gold. To give an accurate gold price forecast, we should watch this meeting closely.
Expectations For Next Week's Fed Meeting
Bloomberg gives a good summary of what to watch for during next week's Fed meeting, including:
A .25 rate hike, which is what most analysts are now expecting. Bloomberg expects the objectives of this rate hike to be more employment and getting inflation at 2 percent.
Potential hints that the Fed will continue to hike the rates throughout 2017. Though this is important when it comes to public opinion, remember that many rate hikes in 2015 and 2016 that were supposed to happen never really materialized.
There will likely be some holding out on future projections thanks to a new presidential administration. The Federal Reserve, like any of us, will wait to see what the Trump administration has to say about markets and the future of economic policy.
Why Do Interest Rates Impact Gold?
Because the Federal Reserve is in charge of monetary policy, it's also largely in charge of maintaining the value of the US dollar. And with gold priced in dollars, the strength of the US dollar is always of seminal importance to anyone who's looking to invest in the precious metal.
When interest rates are low and easy, cash is available in the system which never portends well for the strength of the dollar. But if rates are tightened, it could mean that it would take fewer dollars to buy an ounce of gold…consequently, gold's price falling.
On the other hand, there can sometimes be negative market reactions to higher interest rates. What happens with the current market remains to be see…however, we have only a week or so to find out.
Higher Prices On The Way?
Schiff Gold doesn't think that inflation will necessarily remain stable. Saying that tightening business conditions could force businesses to pass higher costs on to their customers…thus triggering inflation. The blog pointed out that the higher price of oil thanks to OPEC supply cuts might mean that consumers will need to put aside more money for gas…thus leaving less money for the usual spending.
Whatever happens, next week promises to be an important week that could have a lot to say about the incoming conditions for gold prices - and the economy as a whole in 2017. Pay attention to the news to see where markets head.
********
Gold-Eagle provides regular commentary and analysis of gold, precious metals and the economy. Be the first to be informed by signing up for our free email newsletter.
Free Gold-Eagle Newsletter!
Fresh weekly insights on gold, precious metals, and the economy
Leading authors from around the world
Always free
Stay informed!
More from Gold-Eagle.com: