Gold Price Forecast: Will Gold Breakout Above $1360?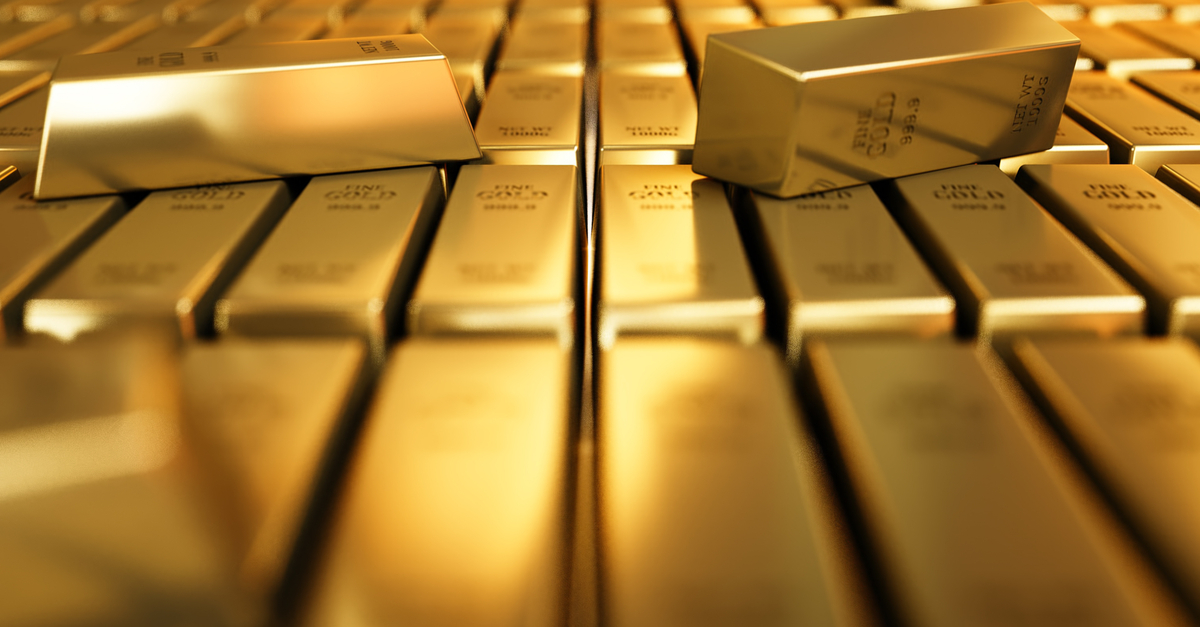 Here's a quick follow-up to my recent analysis Gold Forecast: Gold Prices Likely To Test $1360 In February.
Gold is once again at a critical juncture just like last April. Will it tuck tail and run or finally breakout? I think we will know within the next few trading days. Below is our afternoon update for GDX.
Precious Metal Investors have been beaten down trying to trade these markets over the last 3-5 years. Are investors expecting a breakout? I bet there are fewer bulls now than during last April's breakout attempt. If the masses aren't expecting it - then, a breakout is possible.
Below are key levels in gold and GDX I'll be monitoring closely through Friday
Is a major breakout possible? Sure, the same as last April. Will gold make it this time? Maybe. If so, then it could happen soon. Today's close and the next 2-3 trading days are crucial.
If gold prices are about to breakout above $1380, it could happen soon. Closing above $1380 and then progressively $1400 would register a decisive breakout win for long-term gold investors.
Bull 1) To bring the extreme bullish potential into play, GDX needs to close above $24.00 (currently around $23.05) on 4X volume today or Wednesday.
Bull 2) For the bull flag ($24.50) - prices should finish above $23.00 today.
Bear 1) Closing below $22.75 would be negative, but the trend would require a close below $22.40 (close gap) or so to establish an exhaustion sell signal.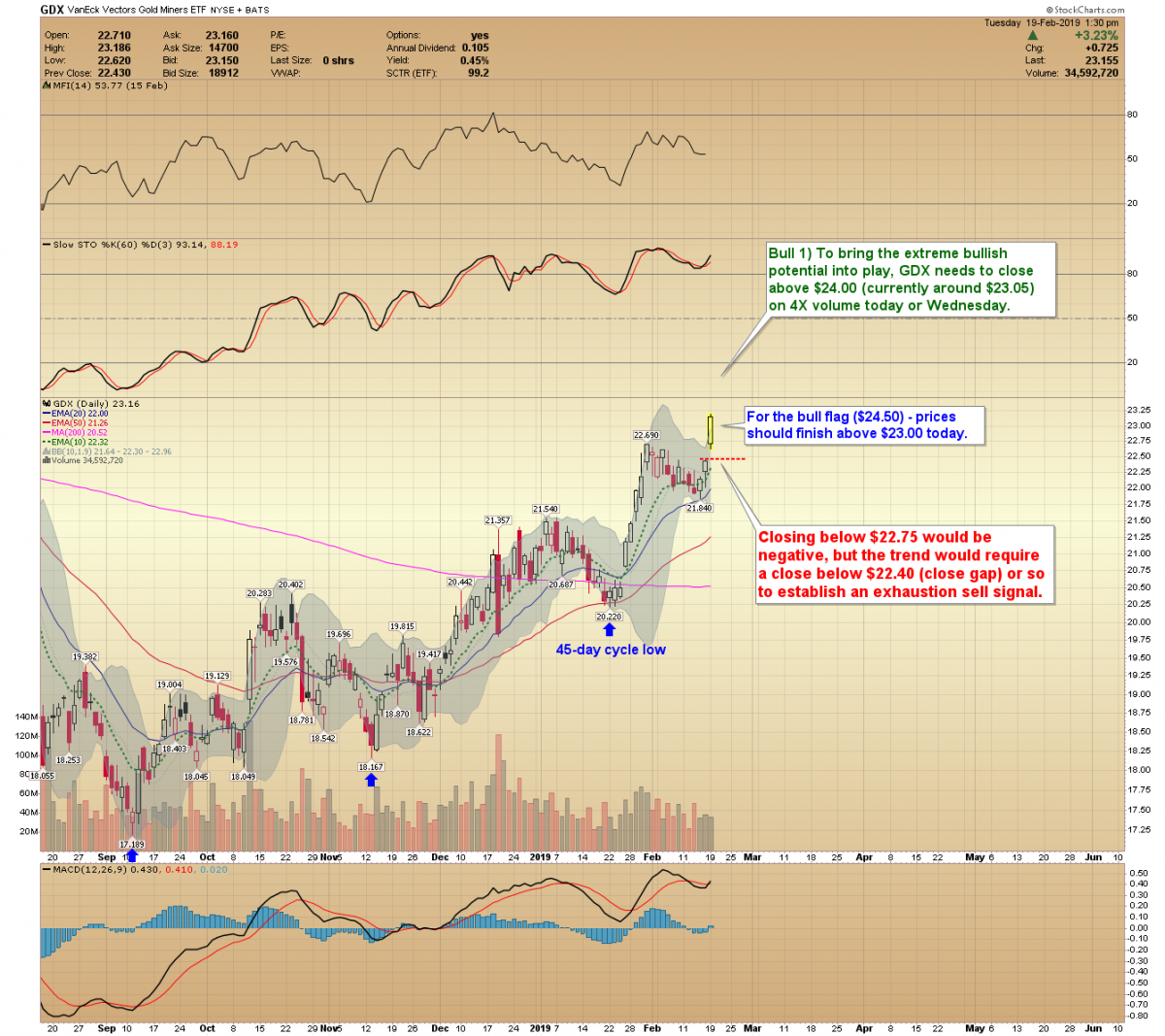 For more information go to www.GoldPredict.com.
*********
Gold-Eagle provides regular commentary and analysis of gold, precious metals and the economy. Be the first to be informed by signing up for our free email newsletter.
More from Gold-Eagle.com: