Gold Prices: Bounce Before The Final Crash Or A Major Low?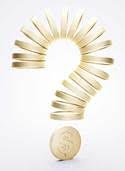 Gold and silver are bouncing from oversold conditions, as expected. Gold prices should remain below $1,190 and silver below $16.80 during this rebound. However, miners have already exceeded our expectations for a relief rally and could be signaling a bottom.
If the miners take out key levels (outlined below), I'll change my expectations for a decline an 8-year cycle low and begin looking higher. Consequently, if miners fail to take out the critical levels, the price structure may be setting up for the final capitulation phase into an 8-year cycle low.
Note: There were significant selling-on-strength numbers in GDX today. Data provided by the Wall Street Journal.

US DOLLAR
The dollar closed below the 10-day EMA and prices are dropping into a cycle low. Support arrives between 100.50 and 101.50.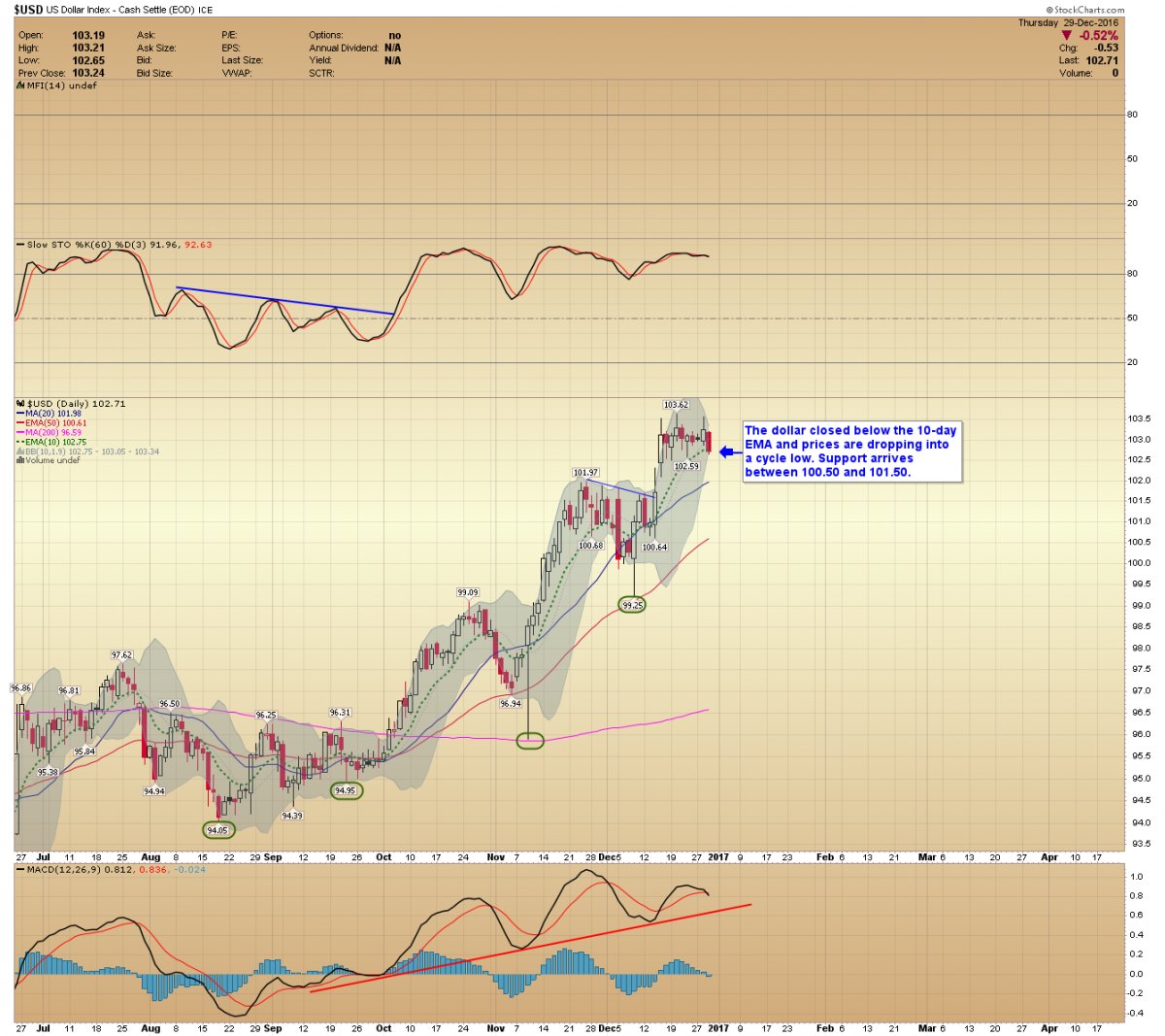 GOLD
Prices are finally bouncing and closed above the 10-day EMA for the first times since early November. It would take consecutive closes above the 50-day EMA to signal a potential bottom.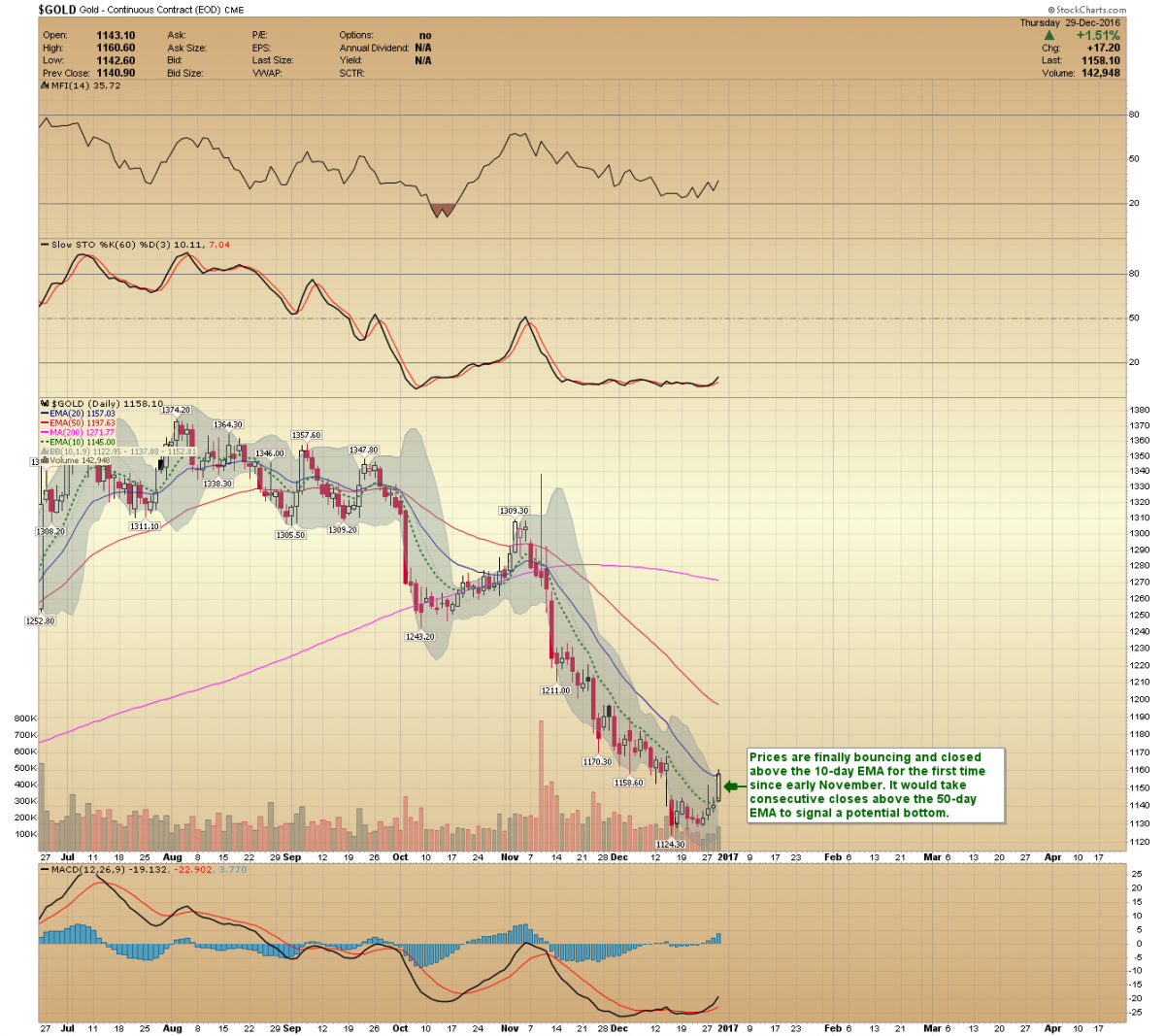 SILVER
If this is just a bounce before a sharp selloff, daily silver prices shouldn't close above $16.80. However, it would take a move above the previous common cycle high of $17.30 to signal a significant low.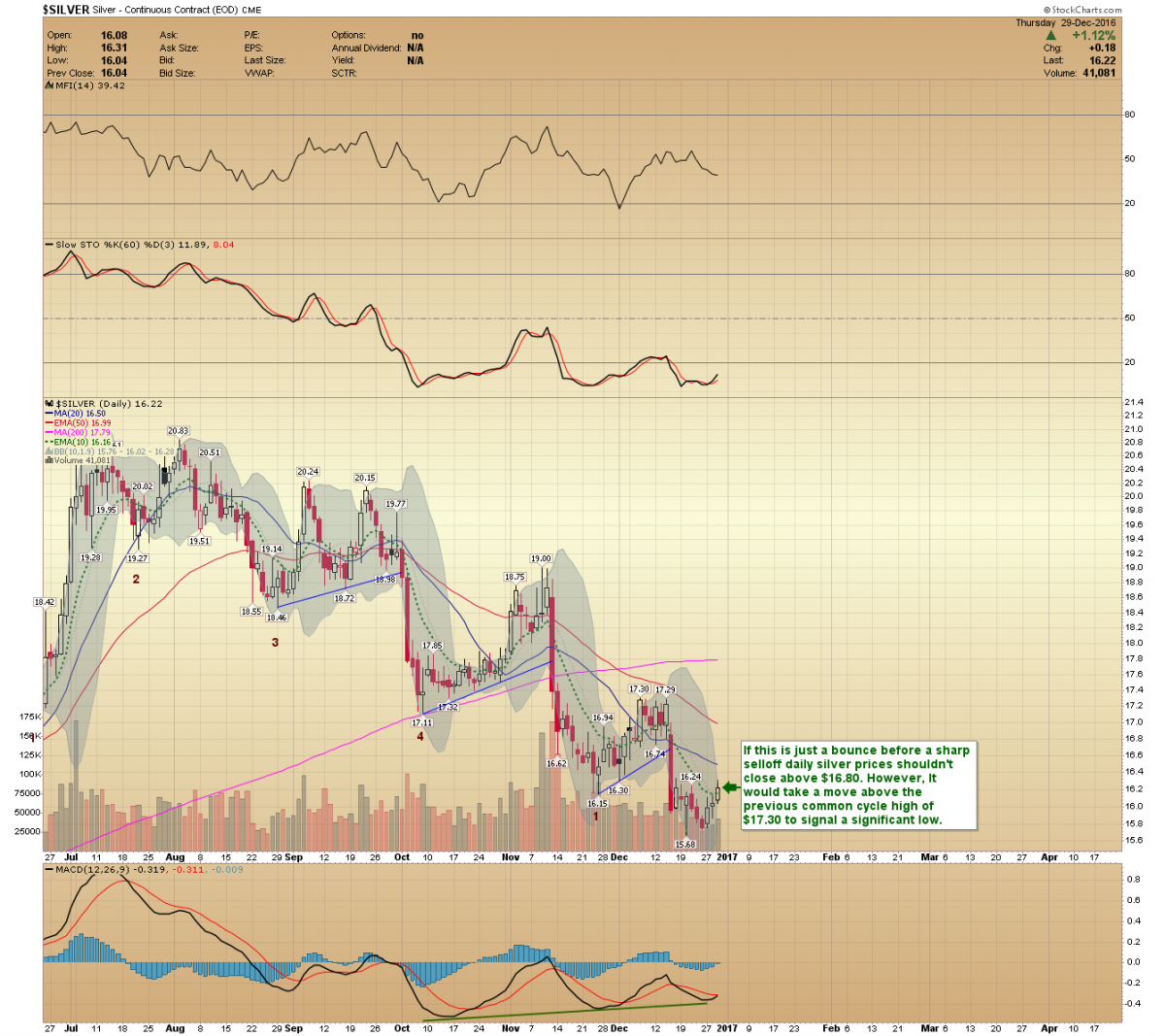 HUI-1
The HUI needs consecutive closes above the 198 level to signal an end to the correction that began in August.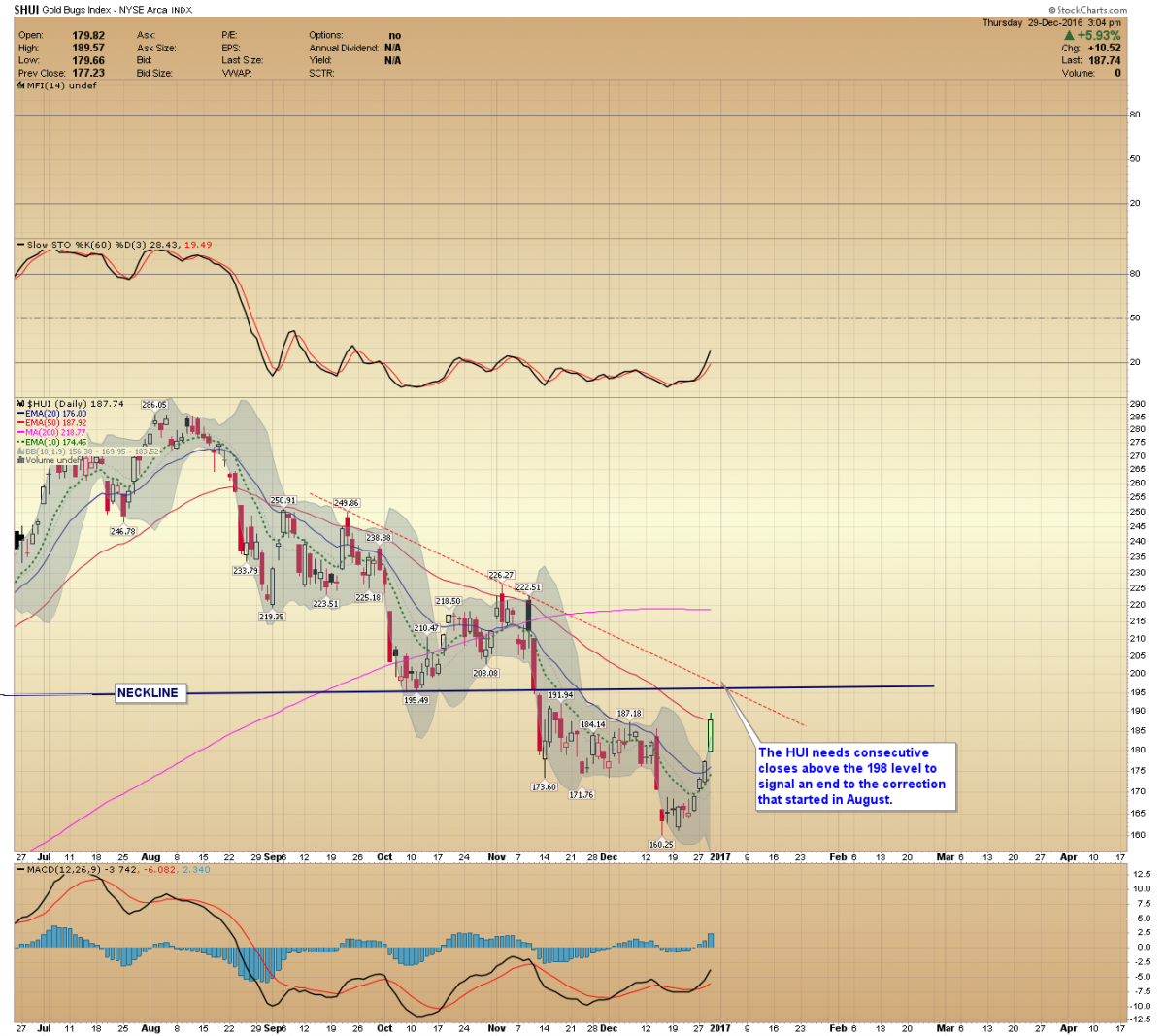 HUI-2
Prices failing to take out this level could setup the final selloff and capitulation phase into an 8-year cycle low.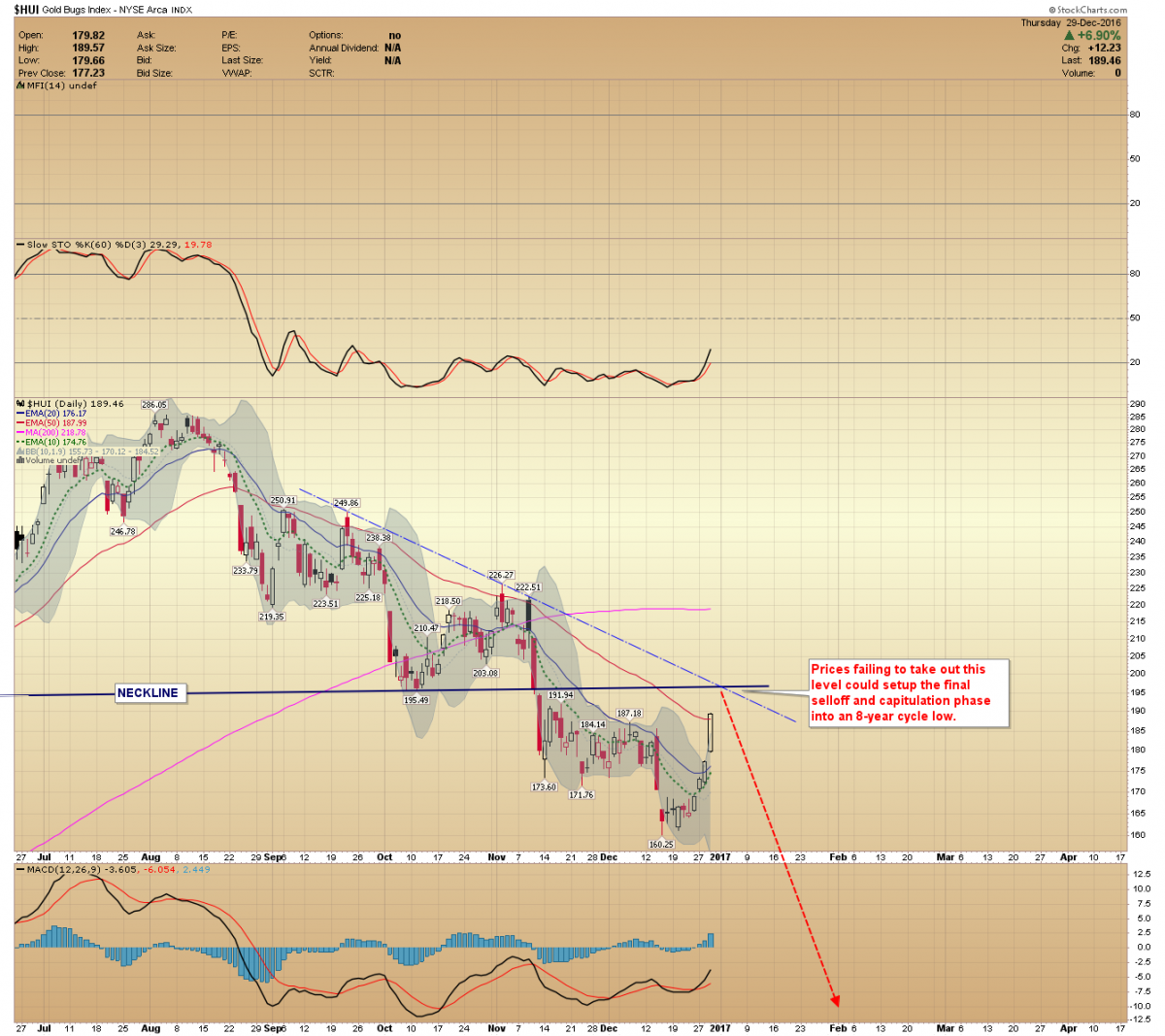 HUI WEEKLY 
Besides the neckline at 195, there is a confluence of long-term moving averages converging between 198 and 202. It would take a weekly close above these moving averages to confirm an important low.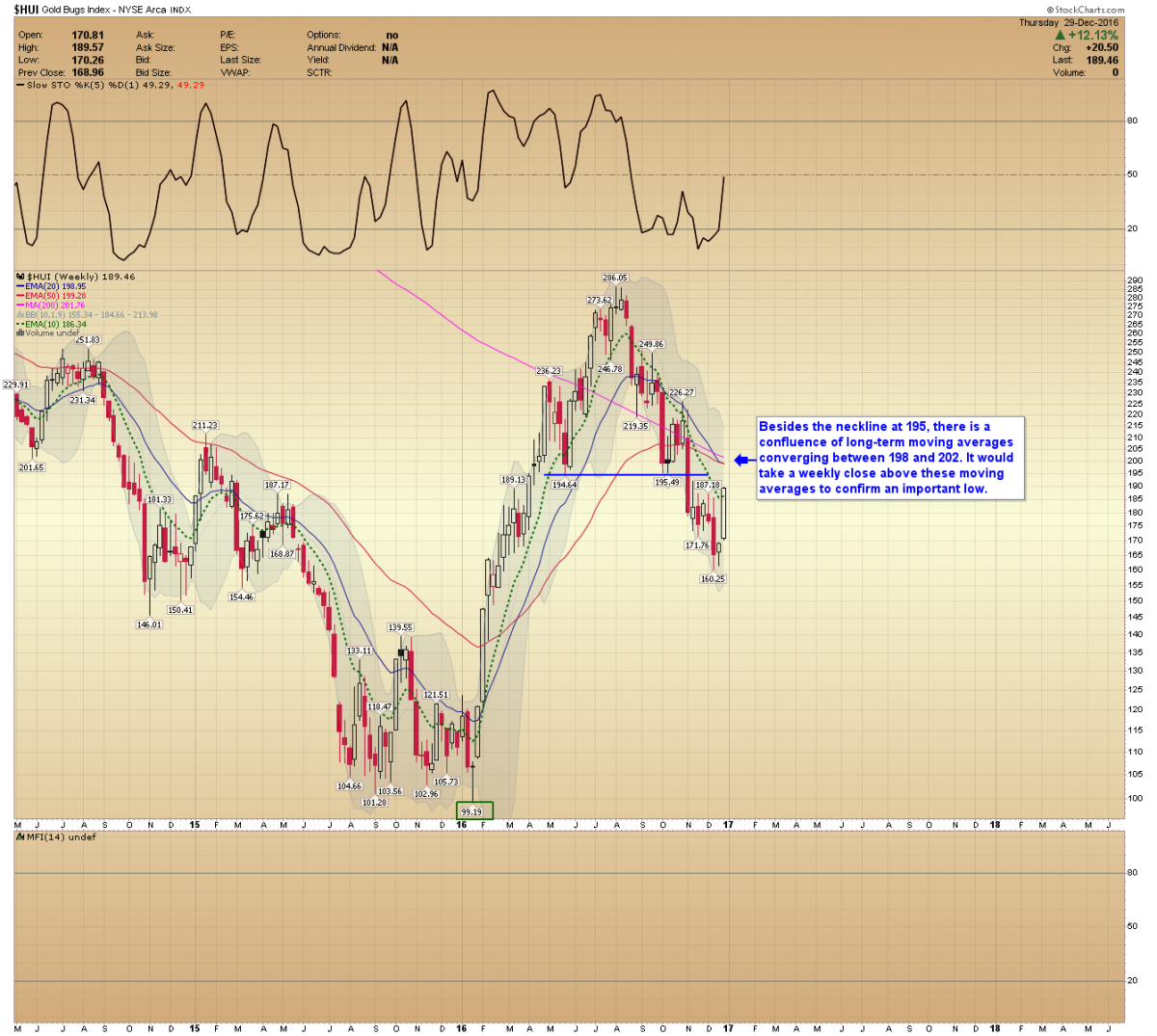 GDX
Prices need to rally and then stay above the neckline at $22.75 to signal a major bottom at $18.58.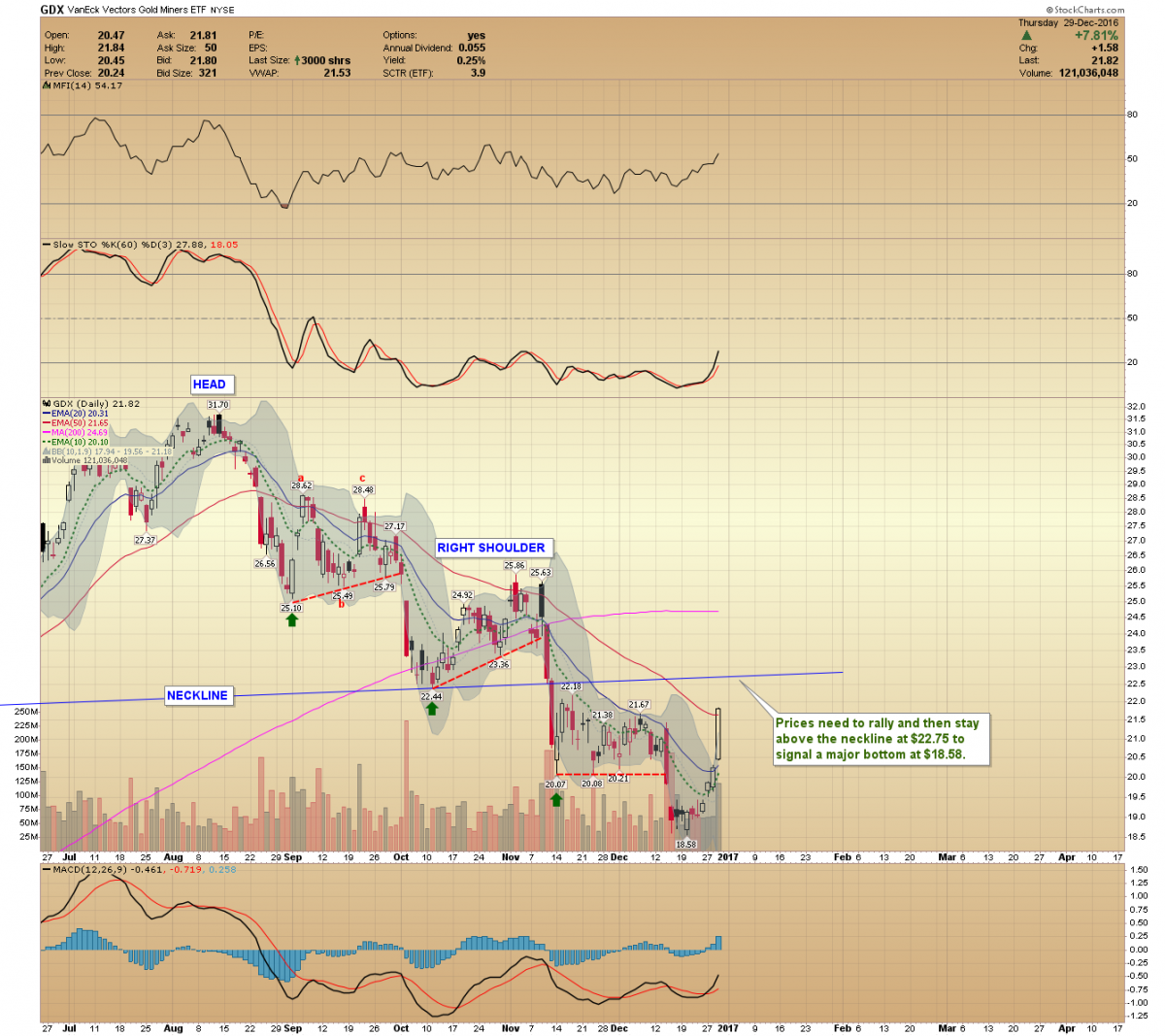 GDX WEEKLY
The 20-week and 50-week EMA's are crossing over and meeting the neckline at $22.75; this is the critical level in GDX.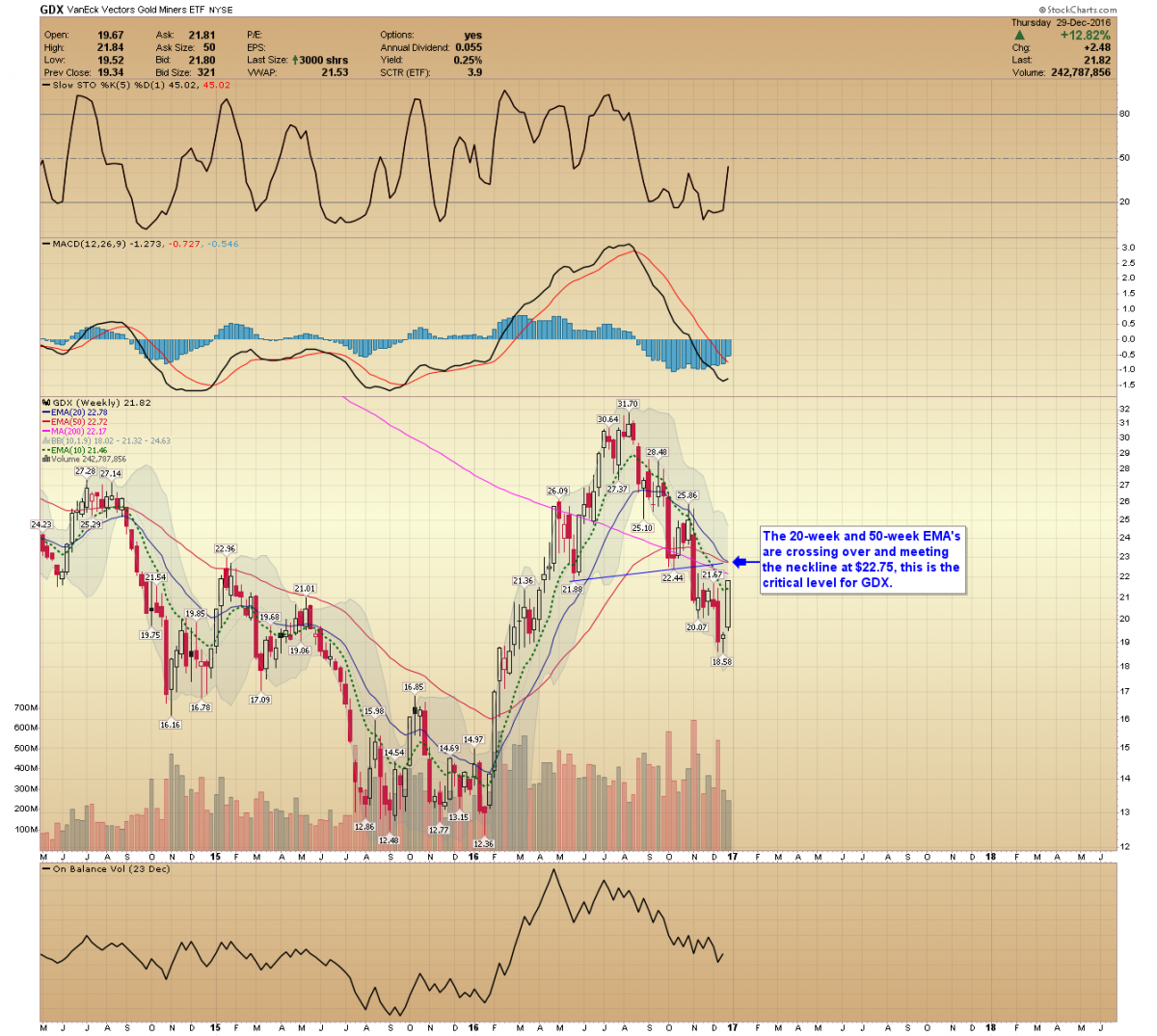 GDXJ
The junior mining ETF needs to take out and stay above the $35.26 high of the previous common cycle to turn things bullish.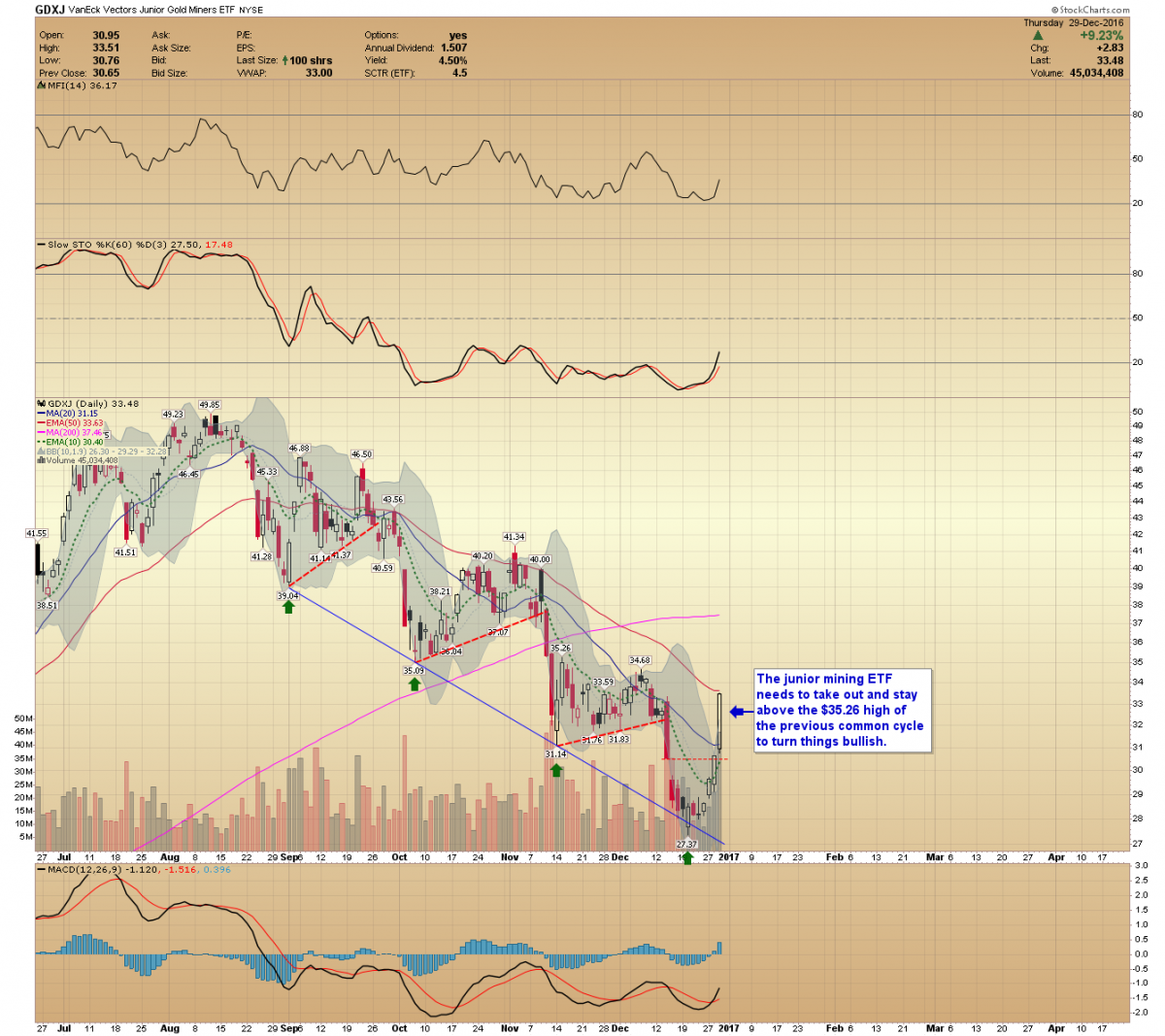 Metals and miners are bouncing, but they have significant hurdles to overcome before turning the charts bullish. Furthermore, we are entering the critical period for the potential 8-year cycle low, where a capitulation selloff could begin anytime. For those reasons, prices must take out the key resistance mentioned above before I consider going long.
The miners may be leading gold and silver, so I'll focus on them in the coming weeks. Prices moving sharply above the $22.75 level in GDX will suggest that a significant low was established. In that event, I will buy whichever sector is lagging, possibly silver.
Investors are becoming anxious, fearing they missed the bottom. Nevertheless, caution is warranted until the 8-year window passes (after the first quarter of 2017). There will be plenty of time to invest once a confirmed low is established.
If miners falter at resistance, I may consider shorting into the February/March timeframe. I'll inform members if I see a setup.
Gold-Eagle provides regular commentary and analysis of gold, precious metals and the economy. Be the first to be informed by signing up for our free email newsletter.
More from Gold-Eagle.com: