Gold Prices: Headed Higher Into Late Summer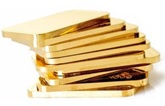 The non-farm employment numbers arrived at 287,000 jobs created last month versus the expected 175,000, ample figures. Gold and silver dropped on the news, but quickly recovered those losses. Surprisingly, the destitute May estimate of 38,000 jobs was revised, even lower, to only 11,000. The downward revision quelled Friday's better than expected numbers.
Regrettably, the pullback in precious metals I was expecting developed swiftly. The entire correction took place within 10 minutes after the employment numbers were released. Prices should rally another week or two before dropping to the next tradable level (common cycle low).
Gold Weekly Chart
Gold prices closed higher for the sixth consecutive week - prices will ultimately need a correction. I'm expecting prices to reach between $1,430-$1,520 later this summer, before dropping into a November 6-Month cycle low.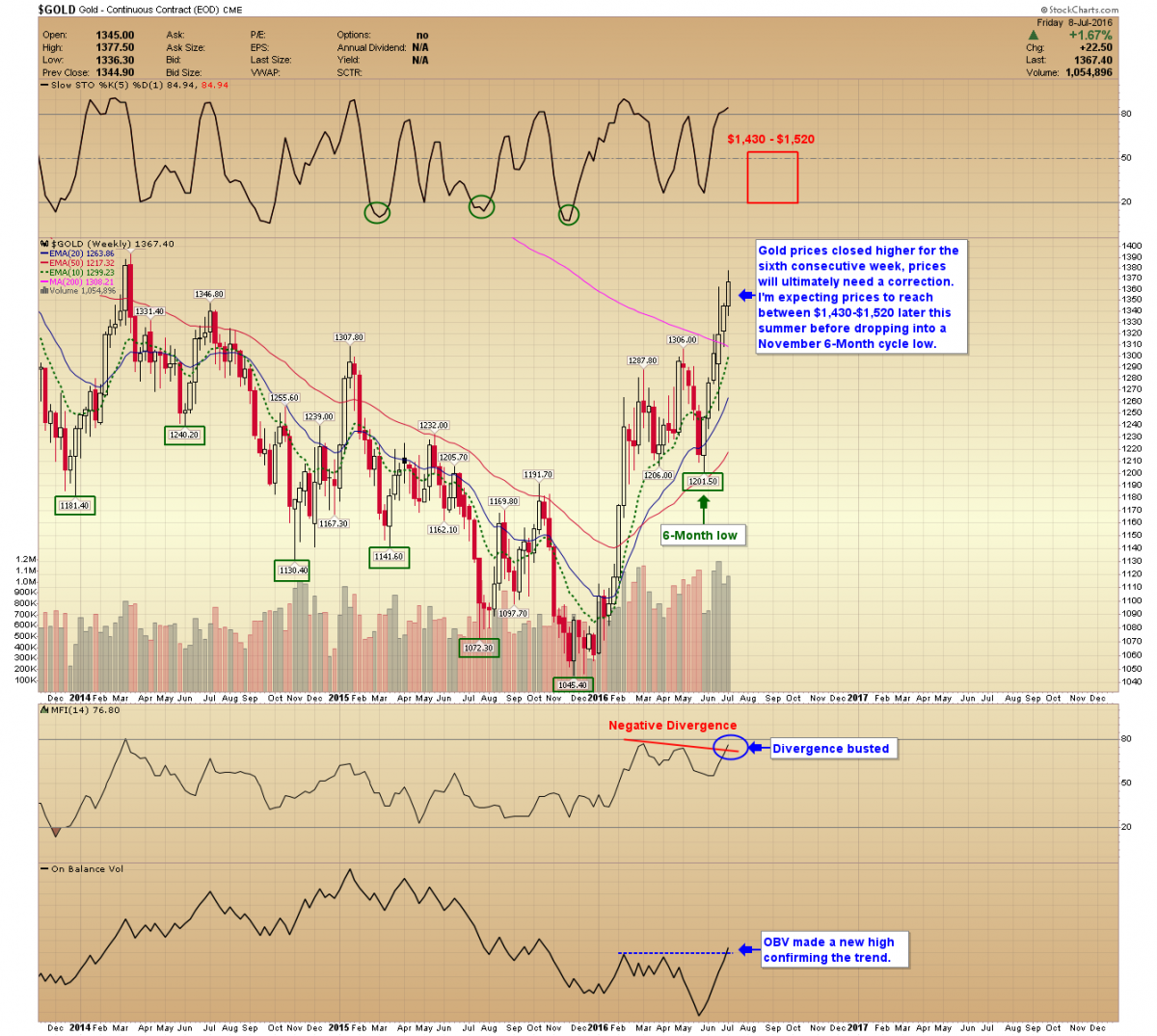 Gold Daily Chart
Sadly the correction I was looking for lasted only a few minutes; prices fell to $1,336, touching the 10-day EMA. We should see another common cycle low in the coming weeks.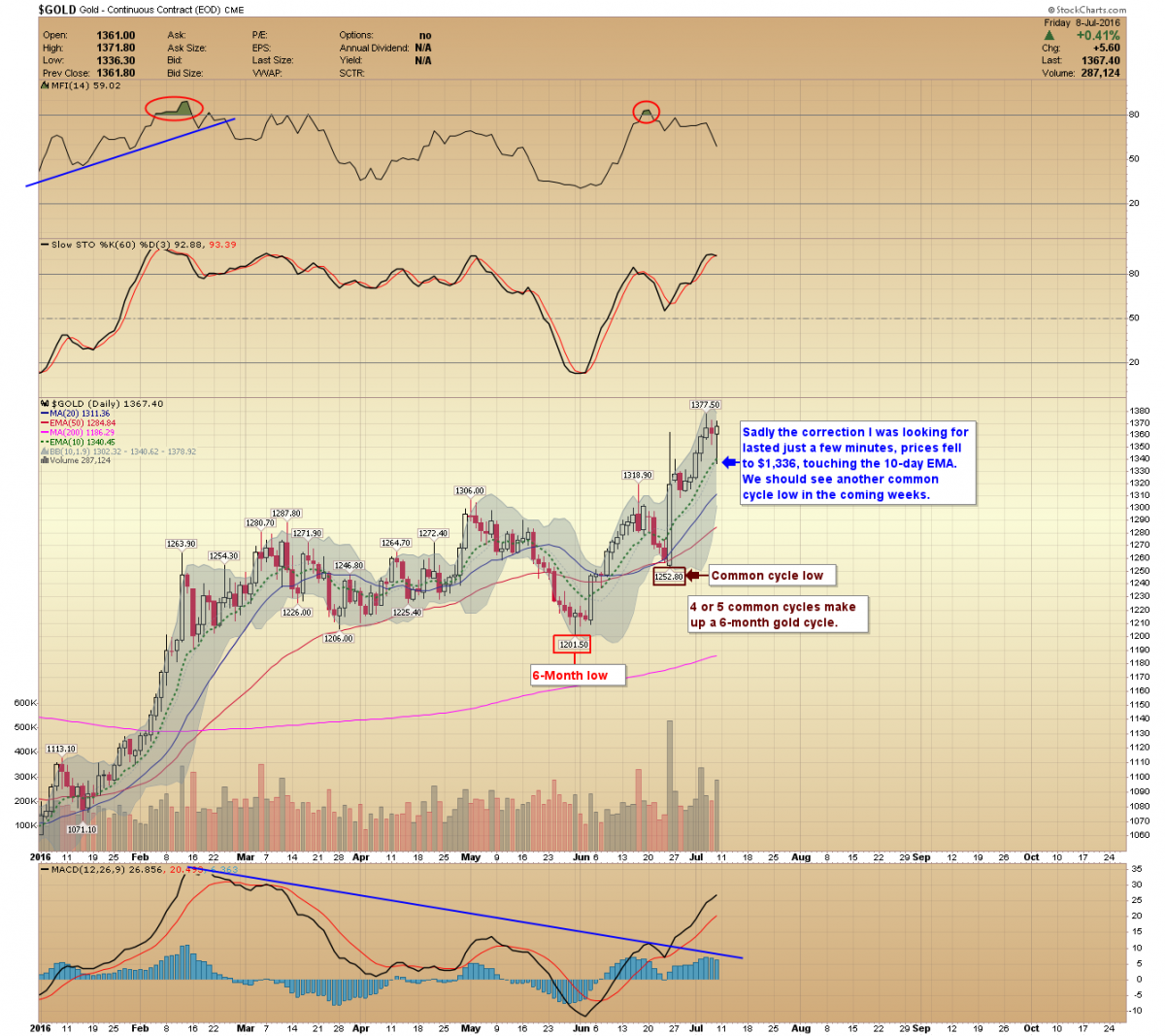 Silver Daily Chart
In the Thursday report, I mentioned that silver prices might drop to around $19.25. Well, they fell to $19.28, and then rallied a full dollar, before closing. I believe we will see prices rise another $2.00 ($22.35) before the next pullback.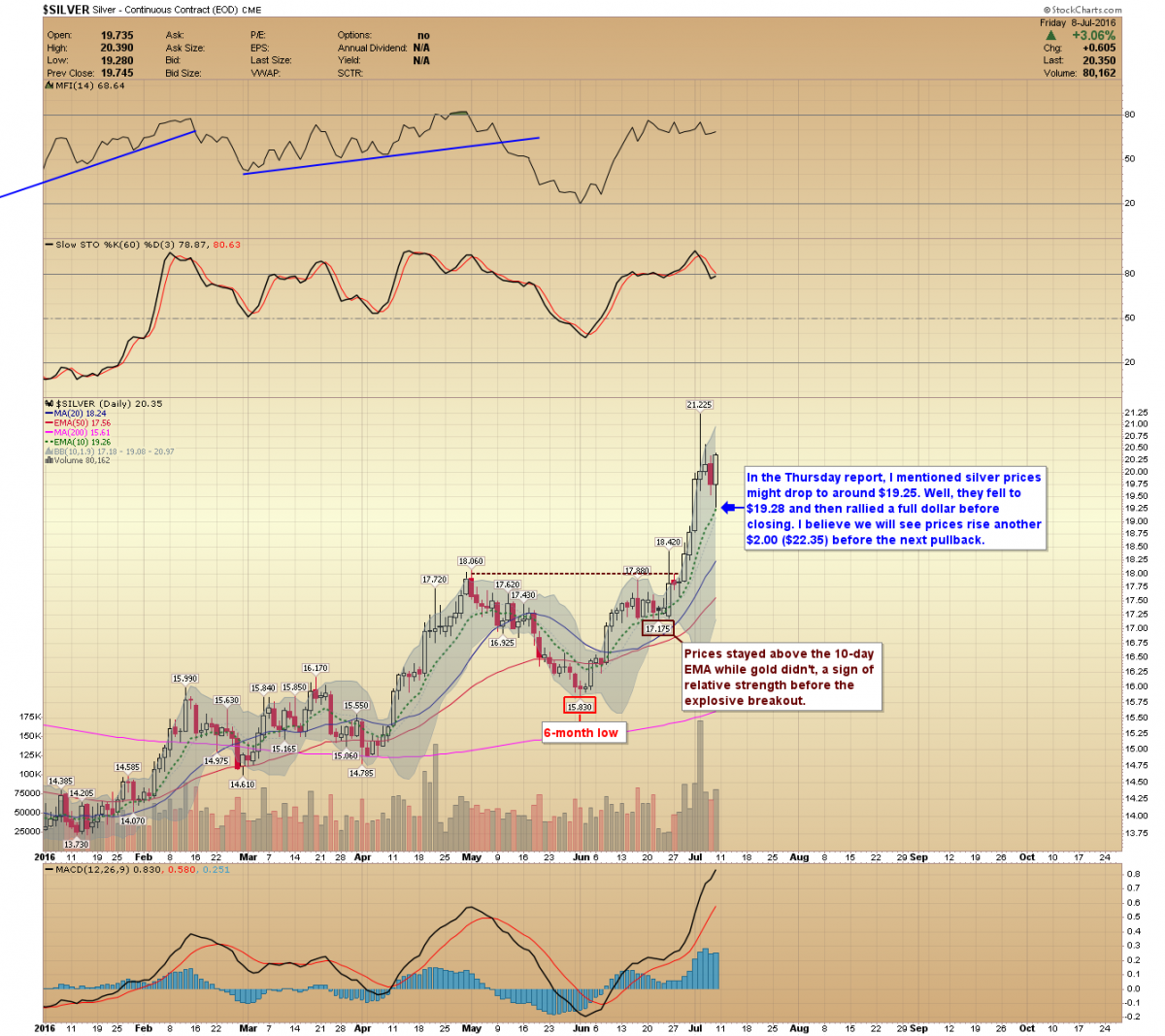 GDX Chart
Prices did most of their correcting before the 9:30 open on Friday. I think we will head higher from here, potentially reaching between $32.50-$33.20 before the next pullback. Ultimately, prices will rise to between $35.00 and $37.00 later this summer.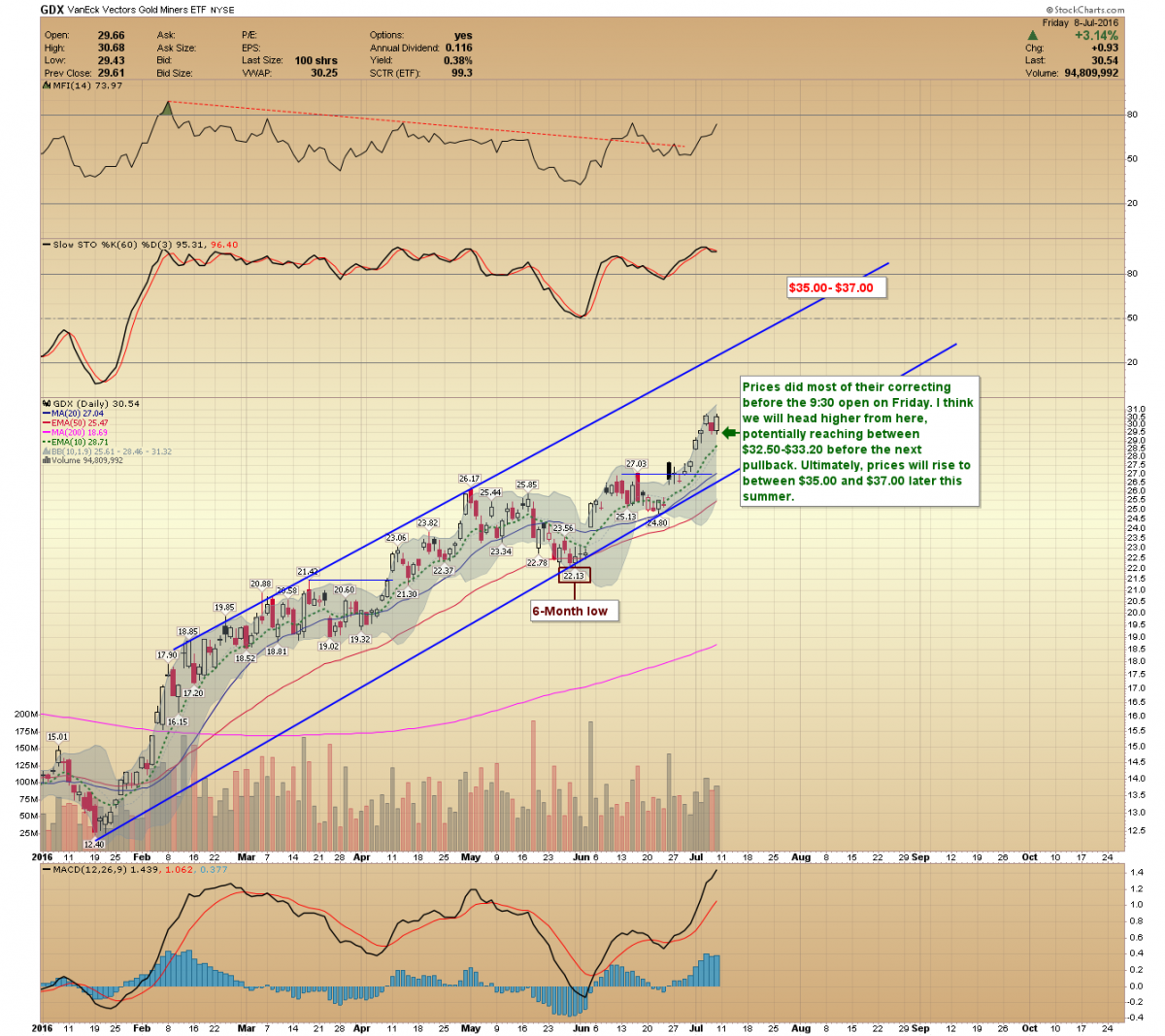 Gold, silver and miners should continue higher another week or two before the next correction. No significant news events are scheduled for next week. We will alert members at the next tradable low.
********
Gold-Eagle provides regular commentary and analysis of gold, precious metals and the economy. Be the first to be informed by signing up for our free email newsletter.
More from Gold-Eagle.com: