Gold Prices: Looking For A Bottom Next Week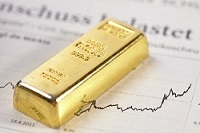 The cycle highs are in. Consequently, precious metals and miners are approaching their interim correction targets. The technicals suggest that we are nearing an ideal buy setup in precious metals. I will continue to monitor the pullback for clues, but I'm expecting a low between Wednesday and Friday of next week. When the time comes, I'll post entry strategies and potential stops.
The possibility of a sudden drop into an 8-year cycle low is waning. However, breaking the December lows would be a significant warning, thus restoring this potential. For now, we will operate under the premise that extreme correction levels arrived last month (December 2016).
US Dollar Chart
The dollar didn't spike down but formed a bullish engulfing candle instead. That should mark the interim low; prices should bounce to around 101.5 as precious metals retrace.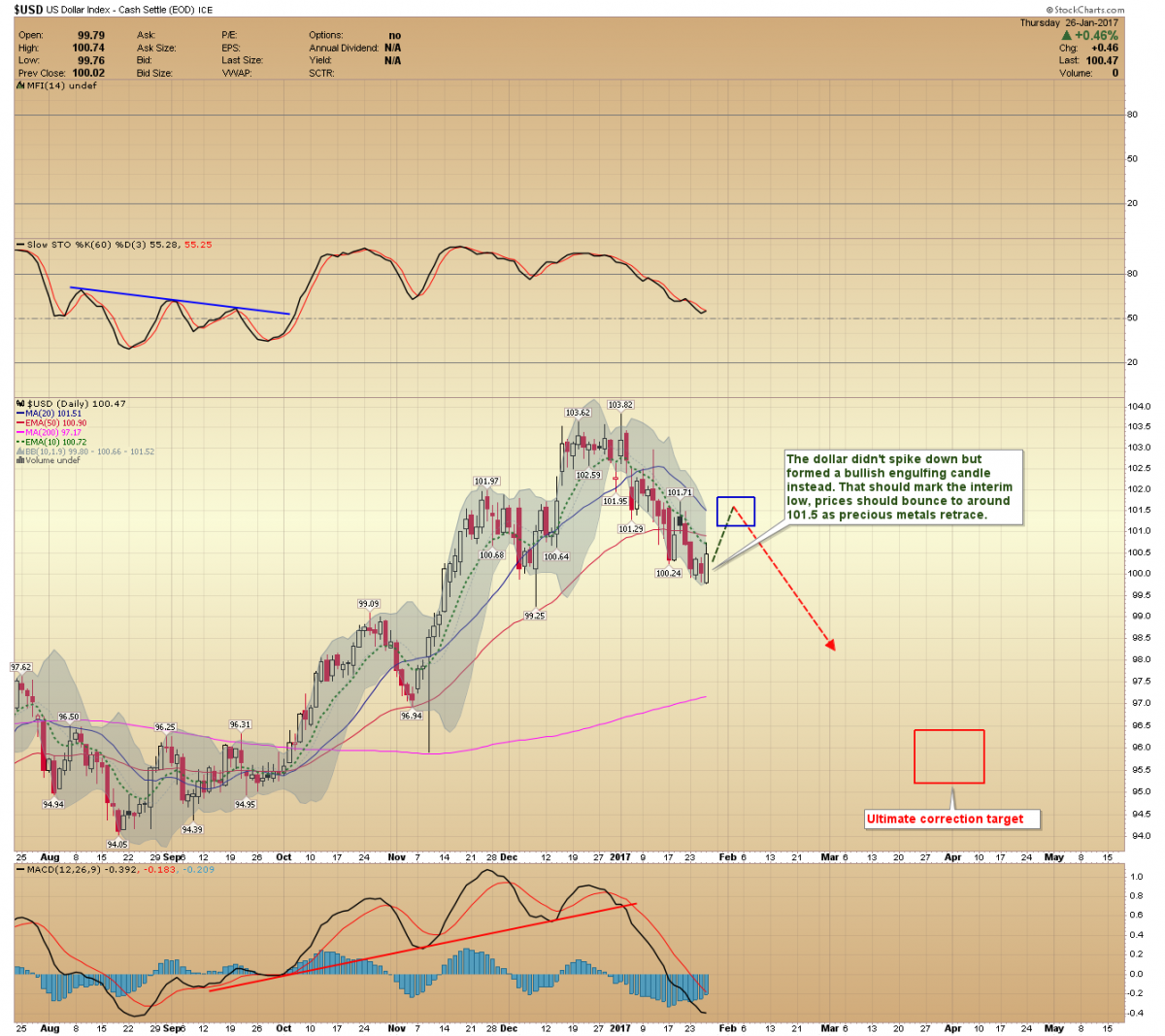 Gold Chart
Gold prices made a second lower close beneath the 10-day EMA, and a cycle top is confirmed. Now we wait for evidence of a bottom.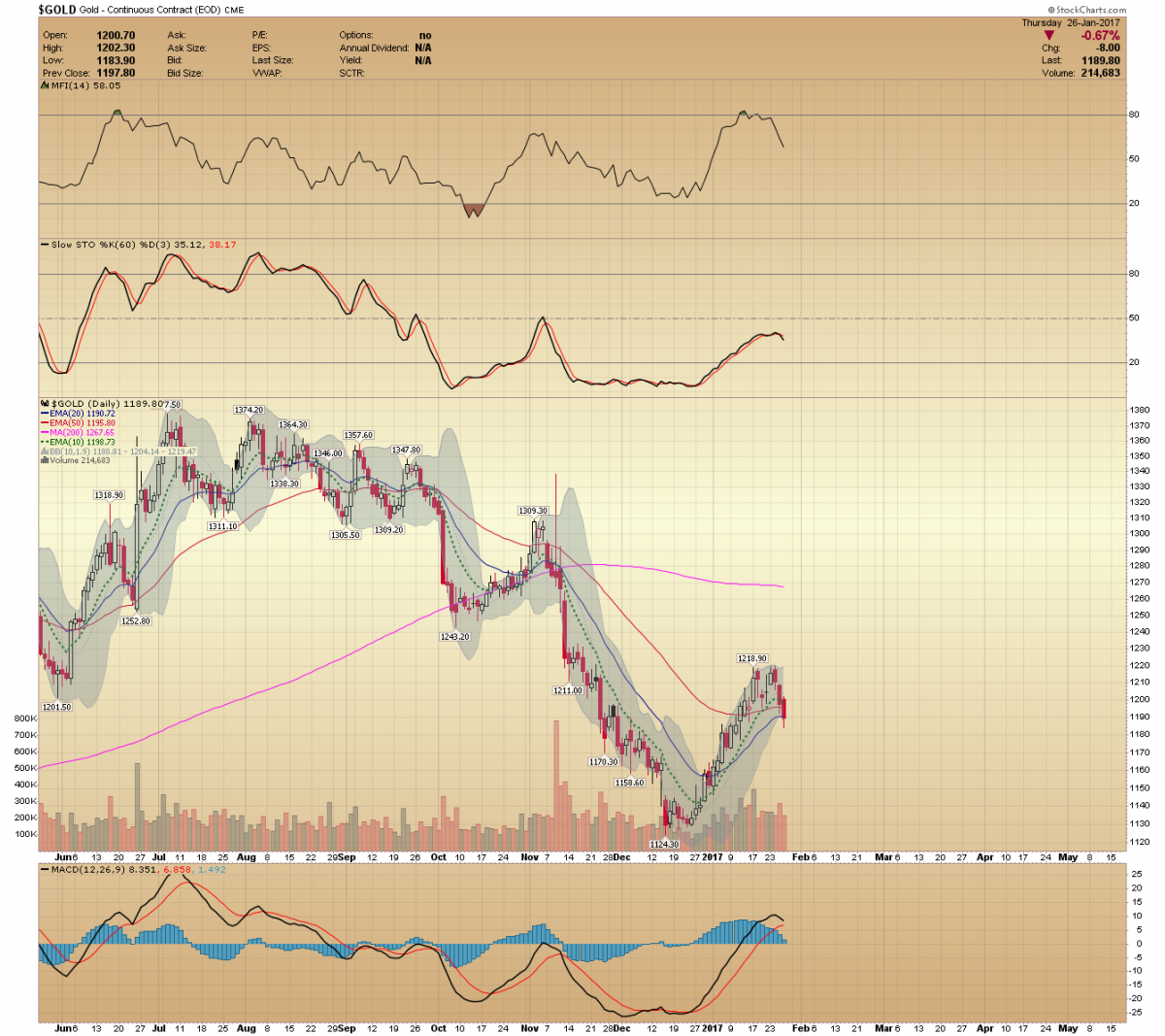 Silver Chart
Silver prices are dropping toward the target area as expected.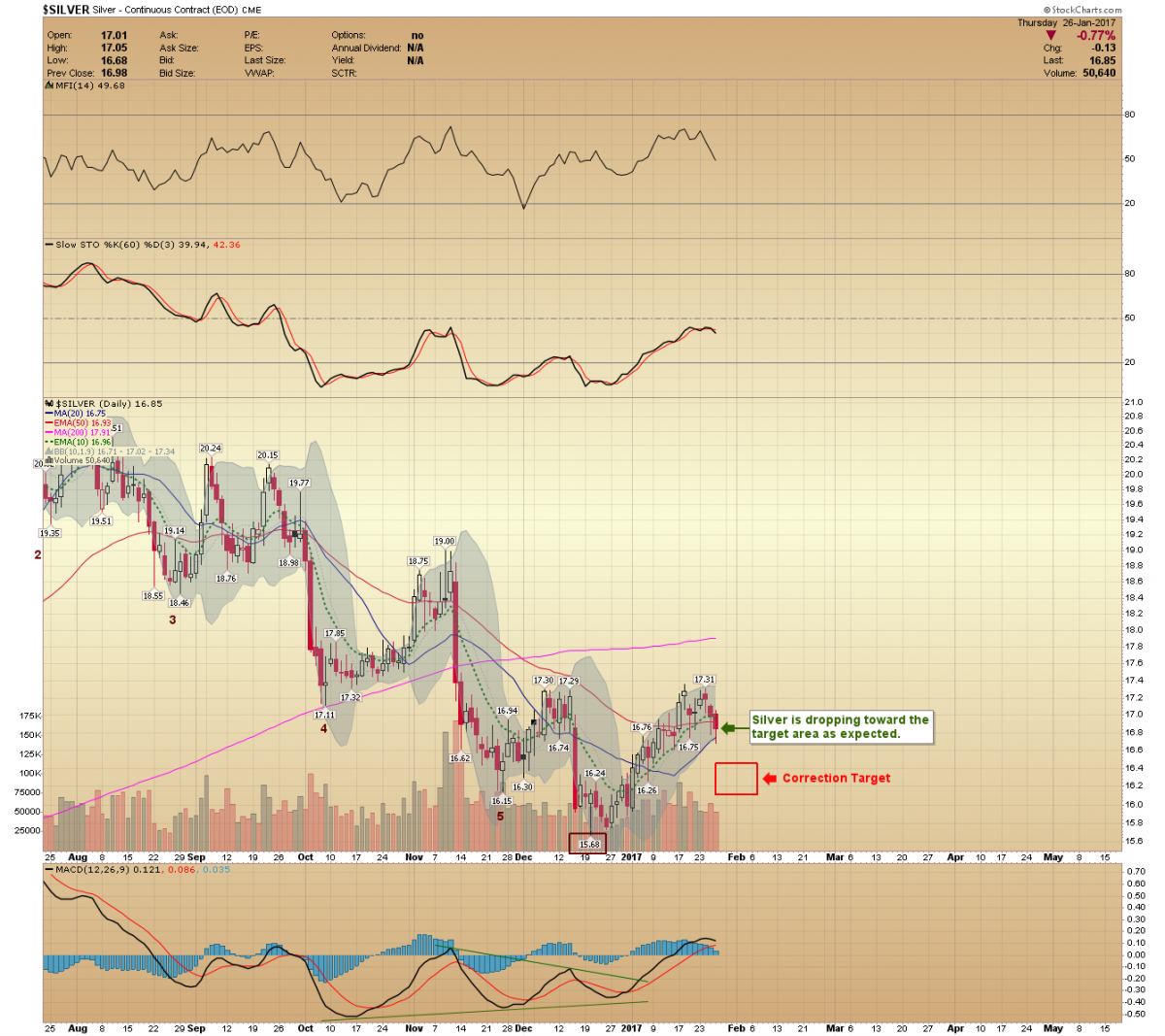 USLV
Watch for a low around $12.00.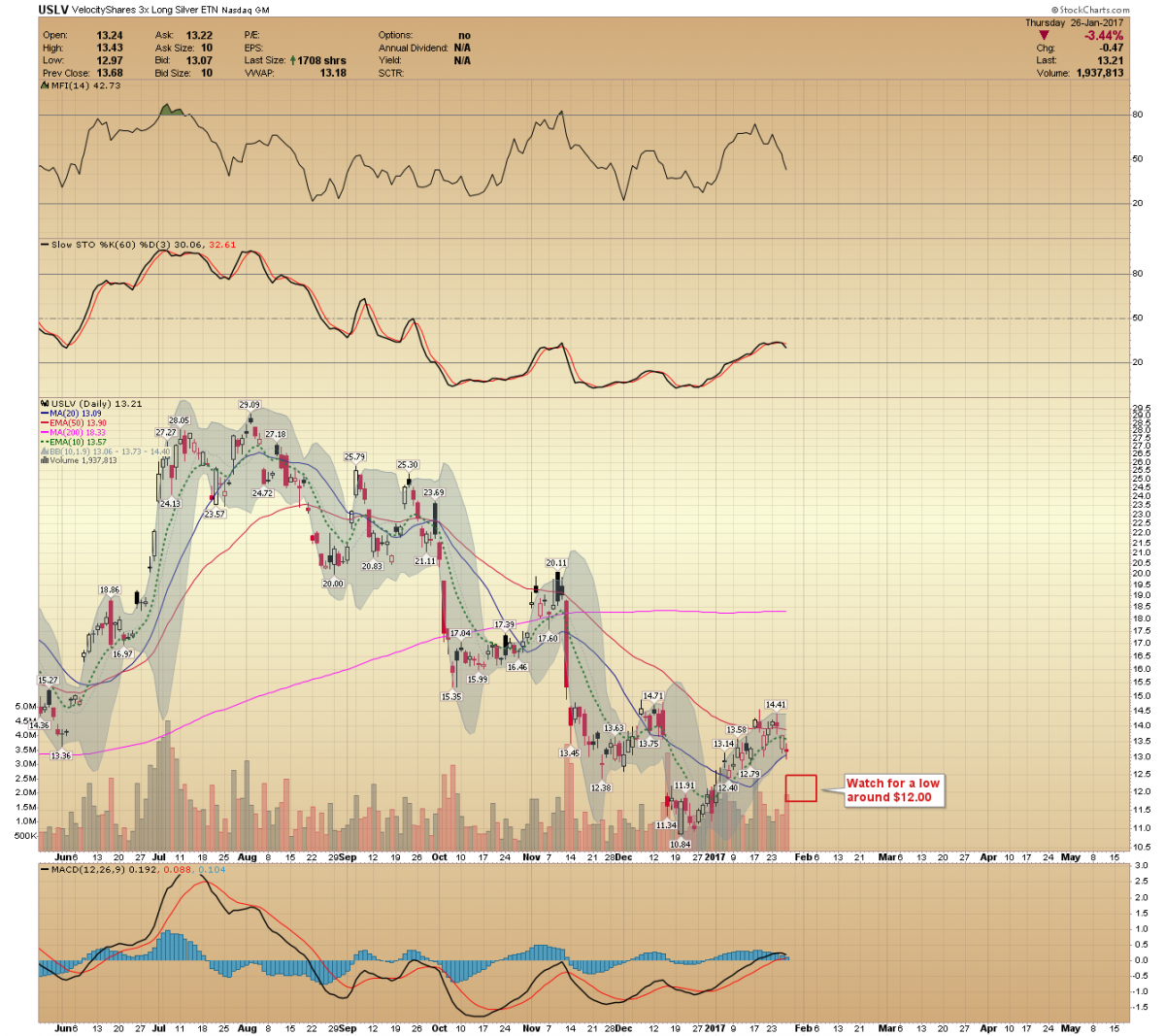 GDX
Prices closed below the 10-day EMA, and the price correction is underway.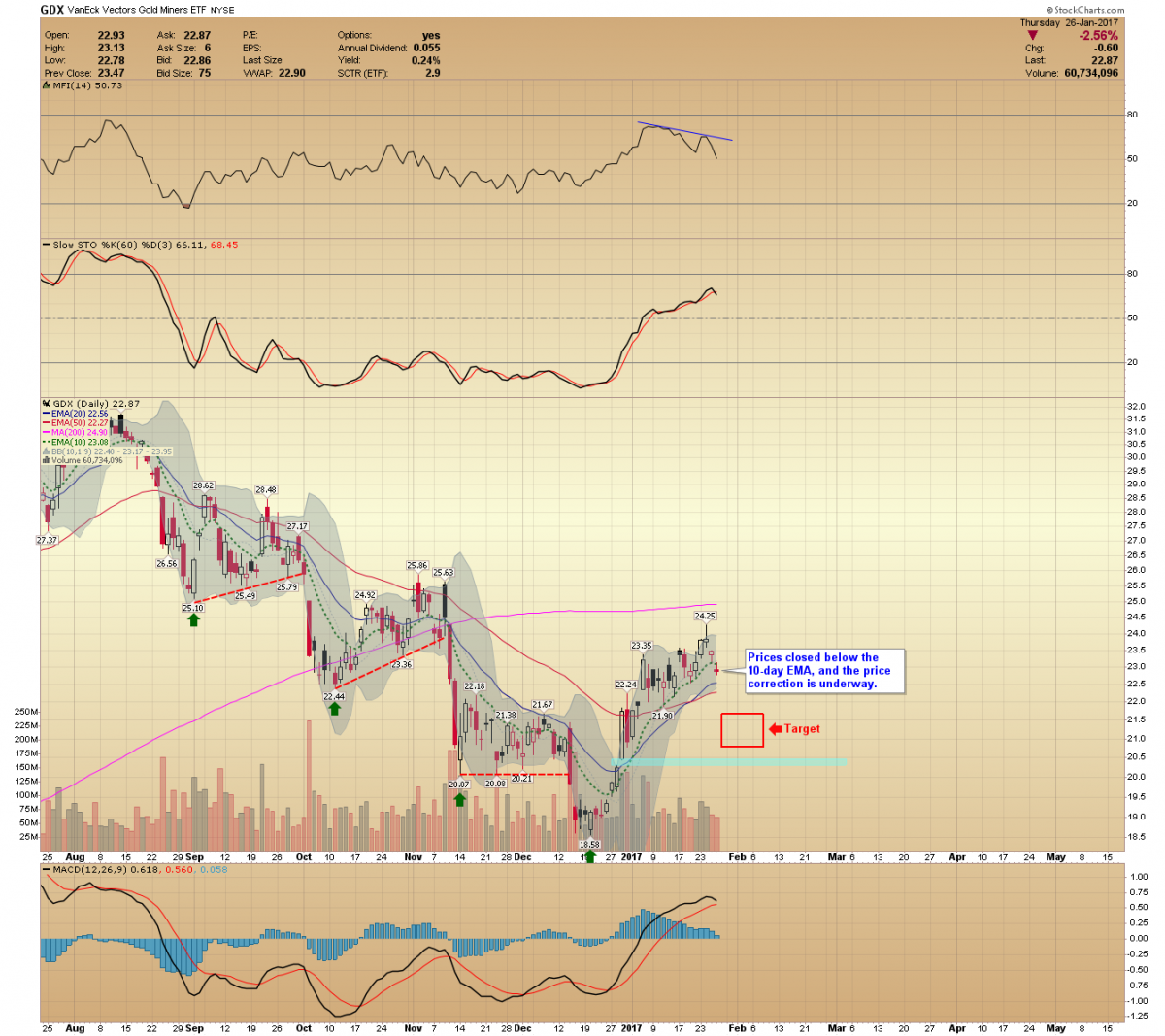 NUGT
The target zone is still intact.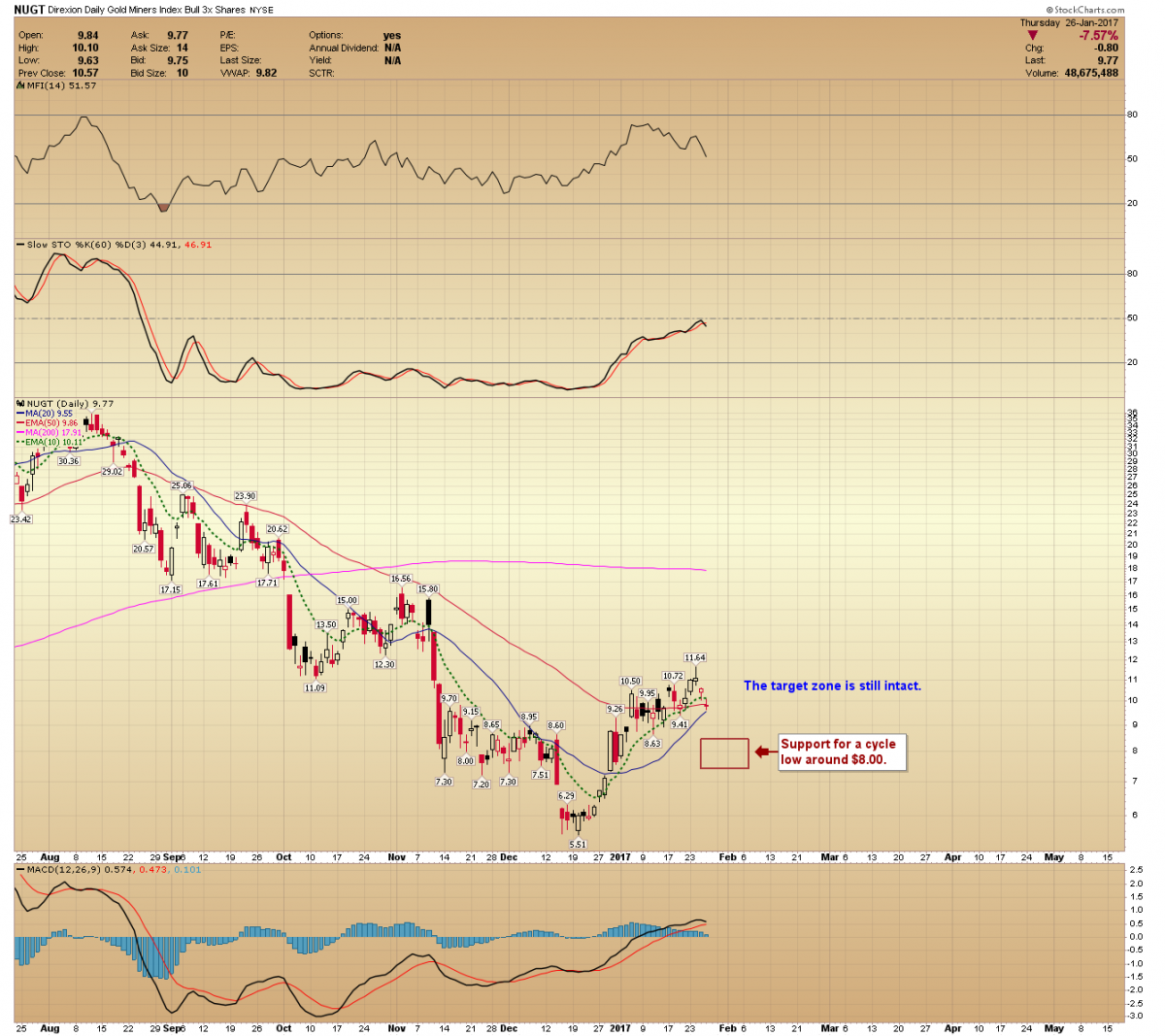 GDXJ
The close below the 10-day EMA flagged the top, and we should get a low next week.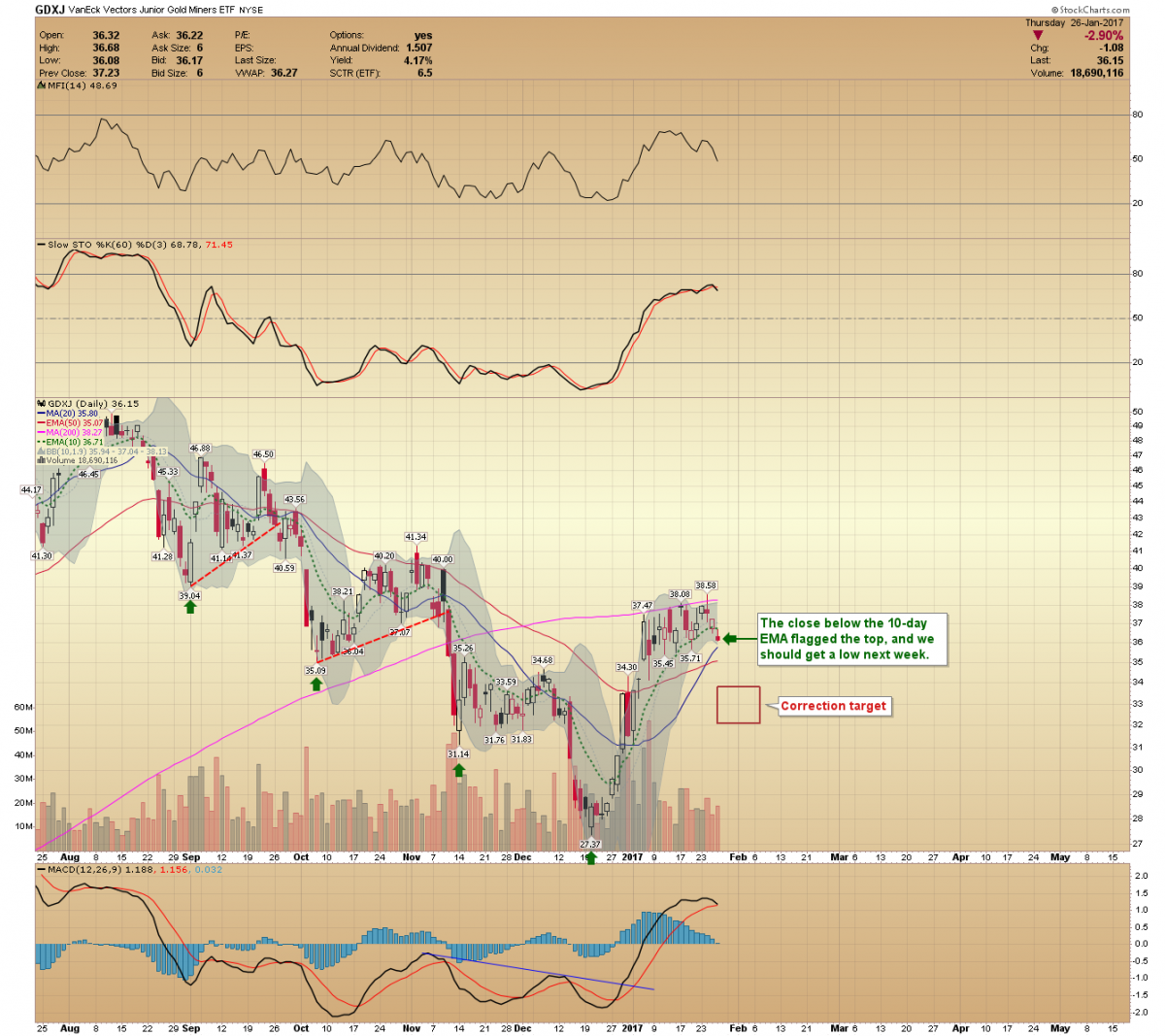 JNUG
The correction is on schedule.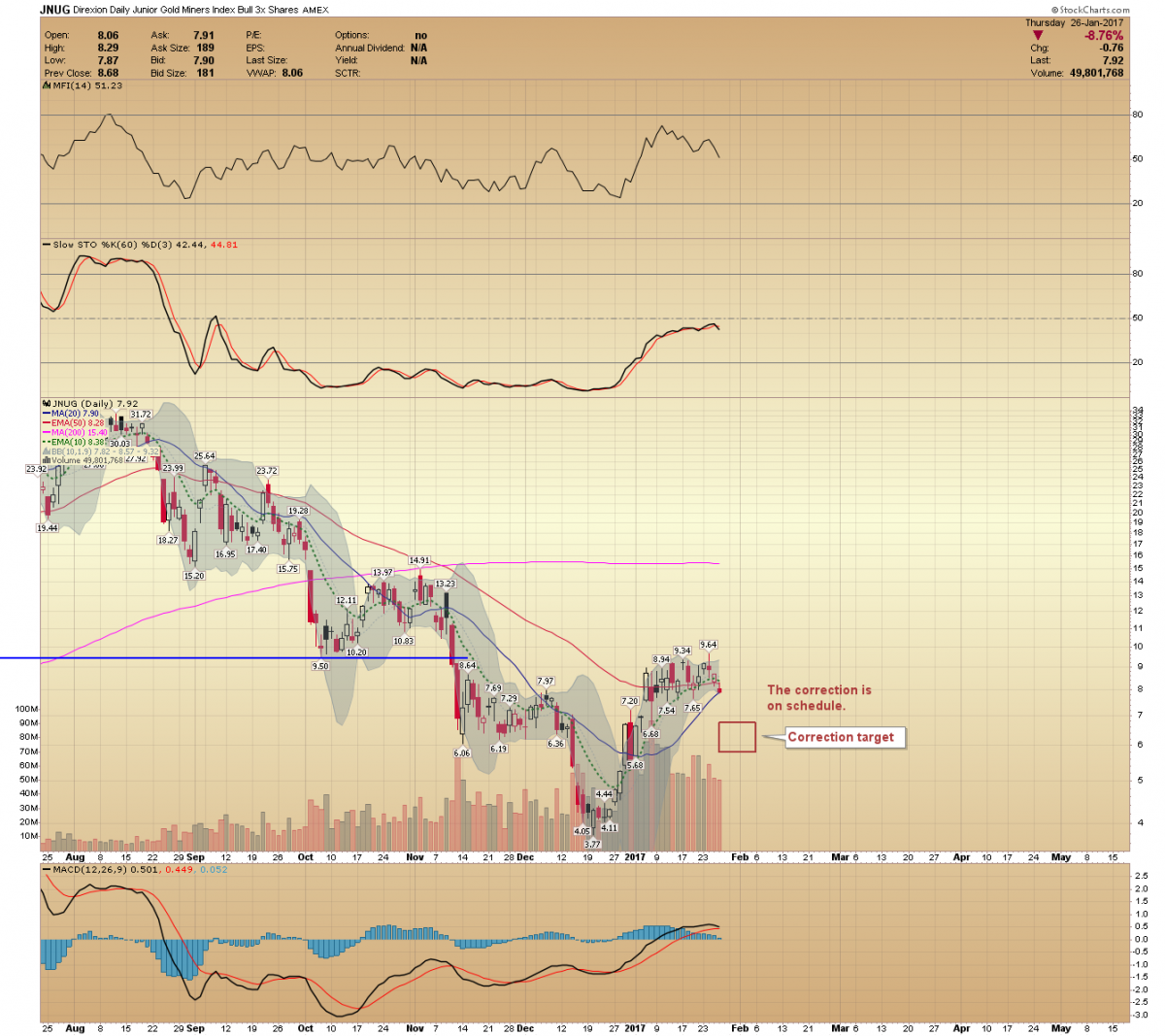 WTIC
If the similarities to 2015 top continue, this rally should stop below $55.24. Then prices should fall back towards the 50-day EMA. Closing above $55.24 will void the 2015 correlation. I'll release an update if/when there is a low-risk setup.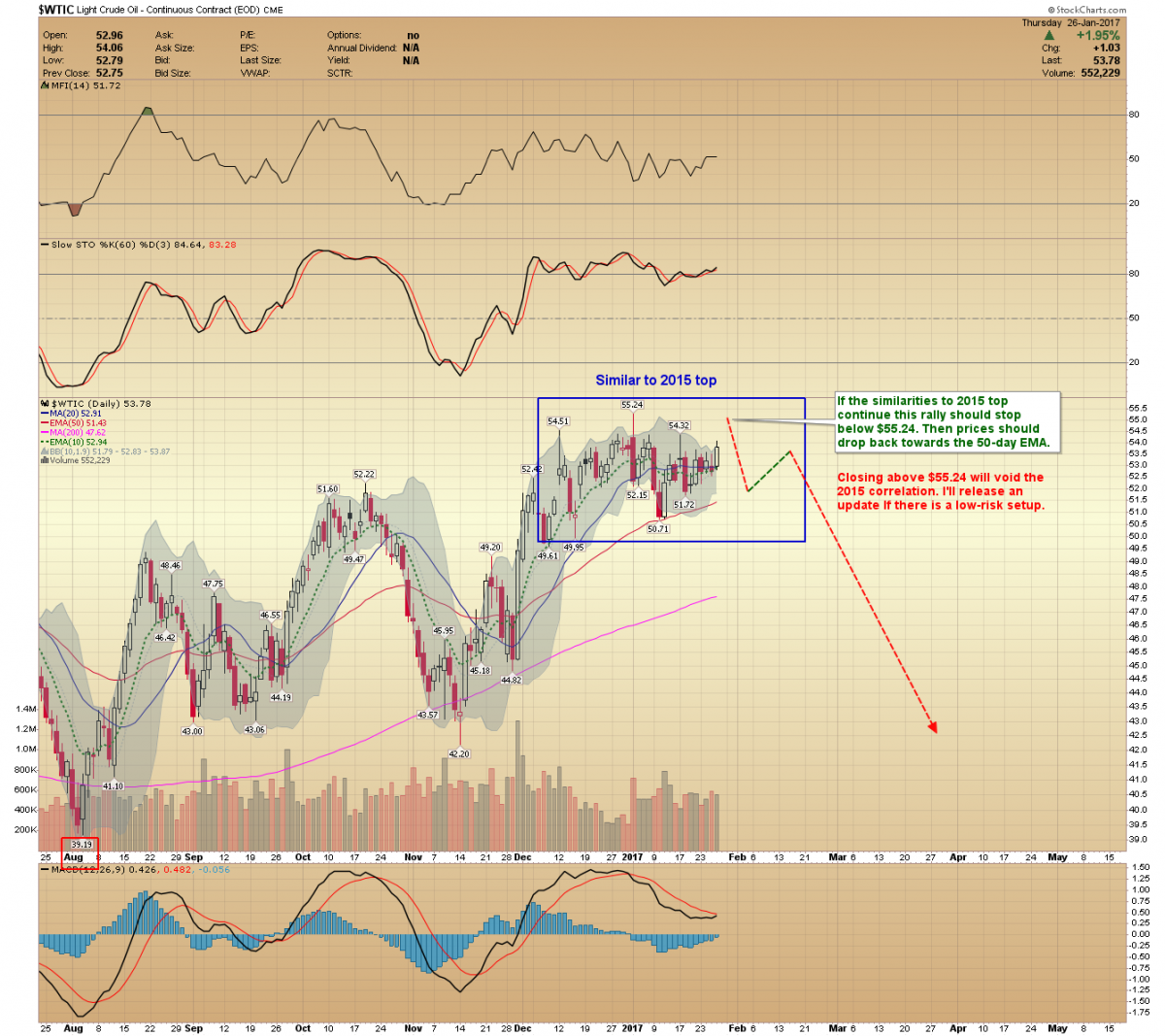 Precious metals and miners are approaching an attractive long-term buying opportunity. The second leg higher in a secular bull market just began, prices will eventually reach new all-time highs. Expect frequent updates as we enter the target areas next week. Buying in tranches is my preferred strategy.
******** 
Gold-Eagle provides regular commentary and analysis of gold, precious metals and the economy. Be the first to be informed by signing up for our free email newsletter.
More from Gold-Eagle.com: