Gold Prices This Week And Next Week's Outlook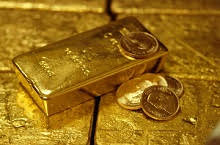 We have been noting that as the gold price remained in its gentle daily uptrend its Commitments of Traders (CoT) situation had not been optimal where defining a new bull phase was concerned. Last week, as gold was rising fairly sharply the CoT became sharply less constructive.
From COTbase.com, we see that Commercial traders increased net shorting and large Speculators increased net longs almost in knee-jerk fashion. That is usually not a healthy short-term condition.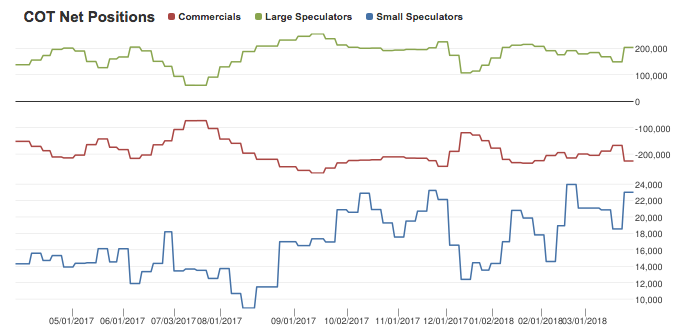 And so, per the daily chart of gold, it was not healthy as the gold price got knocked right back down again after a good pop (and after the entities above had positioned accordingly).
I don't know what traders thought they were expecting of Mr. Powell's first FOMC meeting and press conference, but the result was a post-FOMC drop to put in question the break above the 50-day moving average and thus, the prospects for a continued short-term rally.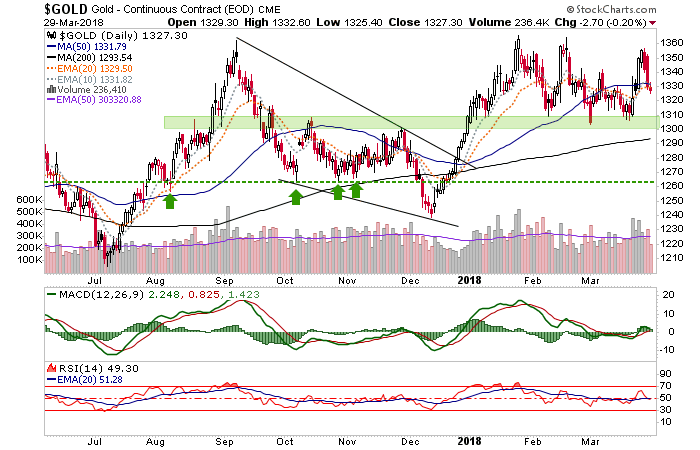 Of course with the implications of further rally activity for gold, it was never going to be easy. Gold has been on a trend toward the line of demarcation to a cyclical bull market since January of 2016, after all. That resistance has not been expected to get taken out without a fight.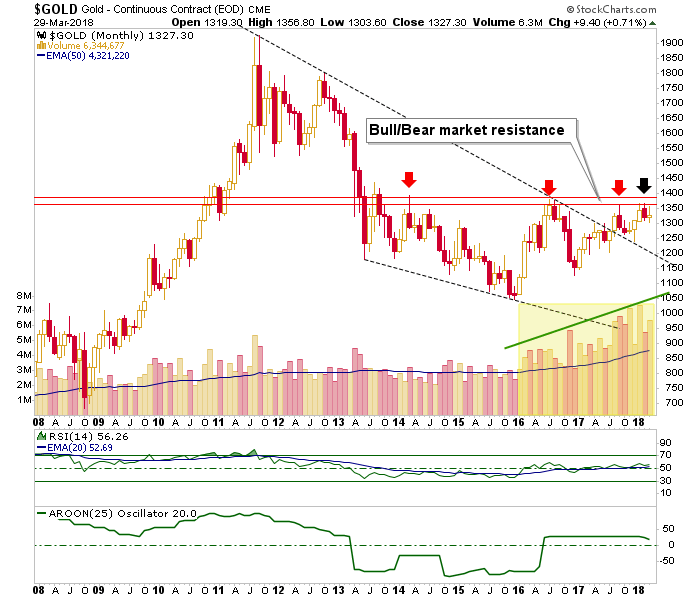 Moving on to silver, we find the benign (actually, very contrary bullish) CoT situation still intact with one notable caveat. While large Specs and Commercials are arrayed the way you'd want them to be in order to signal a low risk setup, the little guy absolutely surged in this enthusiasm for silver!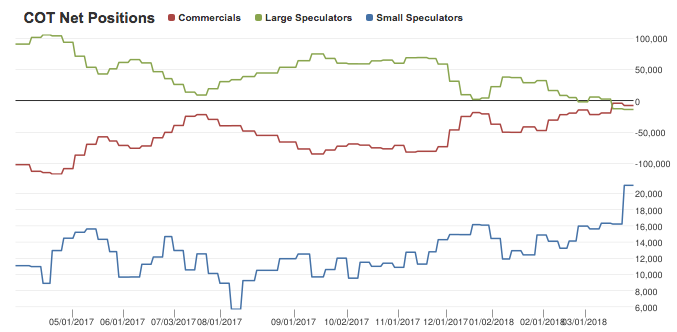 And given the daily chart of silver, I have no idea where that friskiness came from. Silver's price has remained locked below the resistance of the key daily moving averages, providing no technical signal whatsoever that would instigate the little guys into such aggressive action.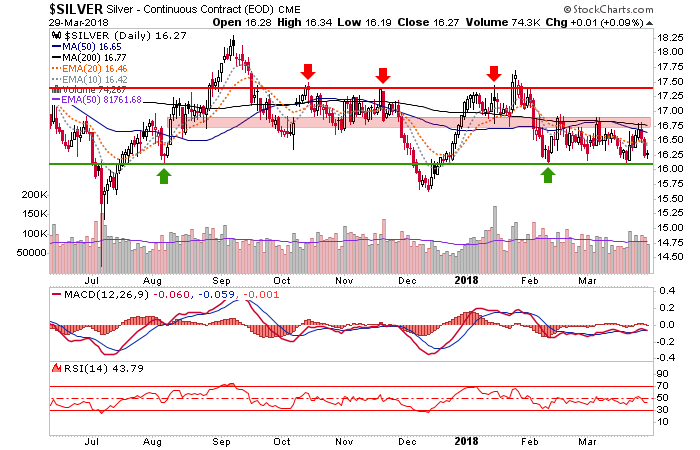 Turning to the macro fundamentals for the metals and especially the miners, the fundamentals continue to look constructive, but as of now remain very much incomplete. We did a lot of detailed work in this weekend's NFTRH Premium - and that work clearly shows where things stand, not only for the precious metals, but for the broader markets as well.
Thing 1 (precious metals) is not going to get going for real until Thing 2 (cyclical, risk 'on' markets) cracks for real. The macro remains in the throes of an epic bout of volatility (cutting both ways, bullish and bearish) and if it resolves the way some indicators are already pointing, gold will finally crack that big resistance area, silver would probably then take up leadership and the miners would finally break the post-2016 consolidation.
For now however, we are watching for yet another bounce in a long series of ill-fated bounces, from mid-2016. Failing that, a final washout of the miners and possibly silver, would be welcome as a signal to get very bullish.
The macro is playing out in concert right now. Gold bugs should be patient and let the signals determine the view, not the other way around.
Website: https://nftrh.com/
NFTRH Premium Market Report: https://nftrh.com/nftrh-premium/
********
Gold-Eagle provides regular commentary and analysis of gold, precious metals and the economy. Be the first to be informed by signing up for our free email newsletter.
More from Gold-Eagle.com: