Gold Prices This Week And Next Week's Forecast

Gold prices had a solid week rising 2.4% on fears of a potential armed conflict between the United States and North Korea. The move brought the precious metal within spitting distance of its 2017 highs set in early June.
As much as we like gold, this presents us with a problem. In investing, nothing goes straight up or straight down. And gold's move feels overdone. The precious metal is sporting an RSI of 75, which isbeyond overbought. Moreover, its Slow Stochastics are also well into overbought territory.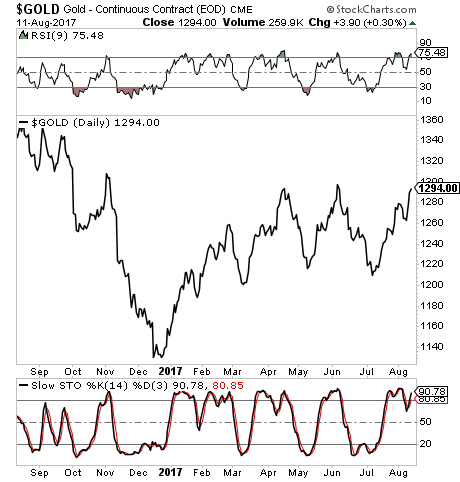 This, in of itself, doesn't mean gold is set for an immediate correction. But in the context of what's happening in the Yen, the odds favor weakness for gold.
Forget inflation, forget economic growth, forget even fear… Gold trades are based on one thing: the Japanese Yen. These two asset classes maintain a correlation that borders on 1 most of the time (even the Black Swan of the Trump election win in November led to a divergence which has since been closed).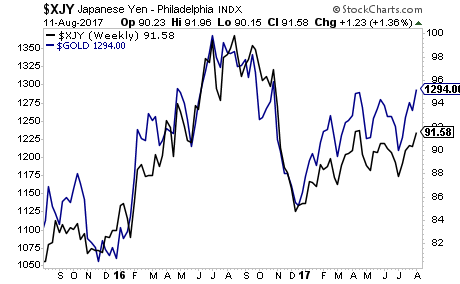 With that in mind, the Yen broke out of a wedge pattern last week. However, there was no follow through. Moreover, the RSI and Slow Stochastics are rolling over. Consequently, I expect, barring a sudden attack by the US on North Korea, that the Yen will roll over this week to retest that upper redline.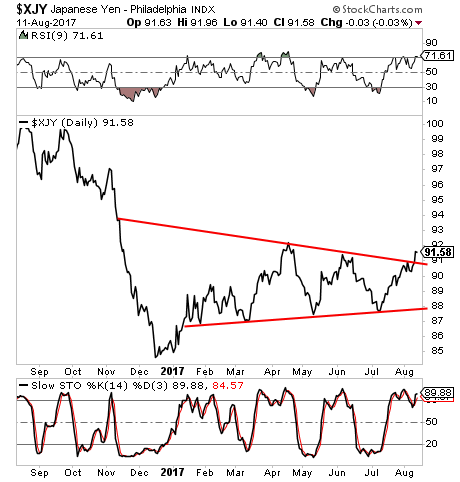 This would translate into gold correcting to $1275 or possibly even $1260 this week.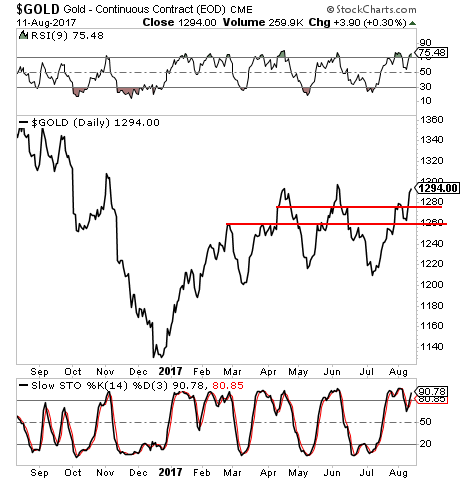 Don't worry though. Once this move is complete, we can put in a base for our next major leg higher. I expect gold to end 2017 north of $1320. But before we get there, we're due for a pull back.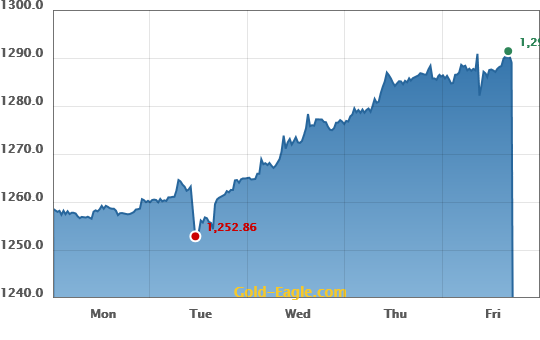 This concludes this week's gold review and forecast. Until next week!
Courtesy of Phoenix Capital Research.
********
Gold-Eagle provides regular commentary and analysis of gold, precious metals and the economy. Be the first to be informed by signing up for our free email newsletter.
More from Gold-Eagle.com: