Gold Prices This Week And Next Week's Forecast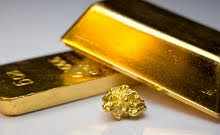 Our last week's forecast was half right and half wrong. We wrote:
The precious metal might have another day or so of weakness early this week as a final "flush" off momentum traders. However, once Gold breaks above $1,300 with conviction (likely by Wednesday morning), the next leg up will have officially begun.
We did get the final flush in gold prices moving into Wednesday with the precious metal dropping to $1287 that morning. However, the bottom took longer than expected and we ended up seeing a final sell-off for an additional $3 drop Friday morning with Gold ending the week at $1284, down nearly 1% on the week.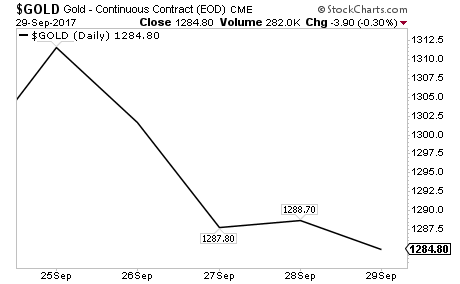 So the bad news is we were off in our forecast by two days and about $3.
The good news that those last $3 made ALL the difference when it came to gold sentiment. Scrolling around the media and Twitter, sentiment on gold is now ABYSMAL. Never mind that gold is only $10 off of price levels that were previously associated with raging bullishness earlier this year ($1294 in April and $1297 in June).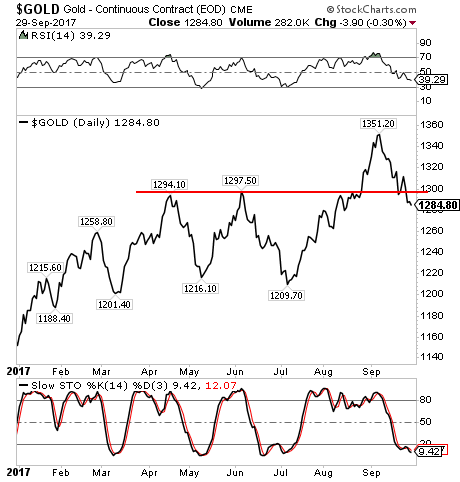 This is the beauty of sentiment when it comes to trading gold: not only is sentiment NEVER correct, but it serves as a signal for when the major price move is ready to begin.
Those traders who became ragingly bullish when gold was at $1350 four weeks ago were our signal to prepare for a correction, just as those traders who are now severely bearish are our signal to prepare for the next leg up.
Gold is now almost oversold across the board. The precious metal is at its lower Bollinger band and its Slow Stochastics are in oversold territory. This leaves its RSI as the sole momentum indicator that is note quite oversold.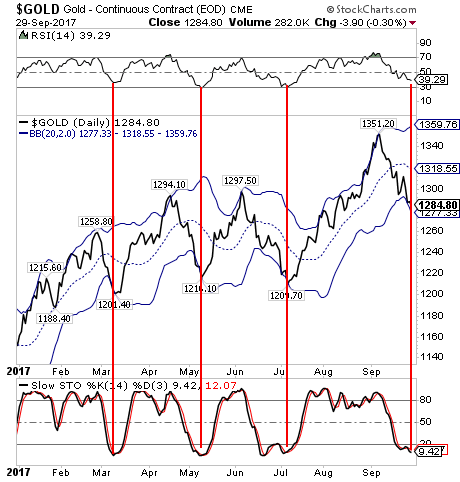 Our forecast this week: this is the week gold should finally bottom. Bottoms are hard to nail because they usually take 5-10 trading sessions. Gold started this process late last week and will likely finish by the end of this week. The next leg up will then begin.
Put simply gold is in a kind of "no man's land." It is unlikely it will sell off much more and it is similarly unlikely it will roar higher. Consolidation/bottoming is the name of the game this week.
Graham Summers
Chief Market Strategist
Phoenix Capital Research
********
Gold-Eagle provides regular commentary and analysis of gold, precious metals and the economy. Be the first to be informed by signing up for our free email newsletter.
More from Gold-Eagle.com: