Gold Prices This Week And Next Week's Forecast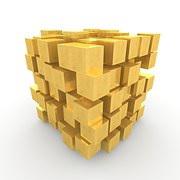 Last week we wrote:
Our forecast for this week: Gold should finish the week higher. Any final flush of the weak hands will hit before Wednesday. And by Friday Gold should be up and well into its next big rally. The turn we've been waiting for is finally here.
Gold rallied 2.3% last week. Aside from a brief dip on Tuesday, the precious metal effectively went straight up.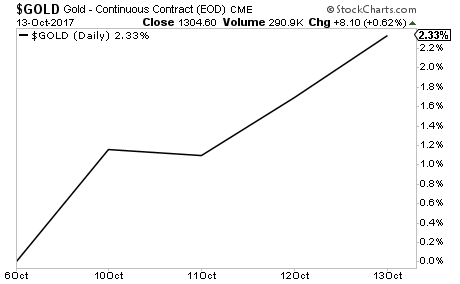 More importantly, Gold cleared the psychologically important level of $1,300. Having acted as a top on two separate occasions for Gold this year already, $1,300 is a critical level of resistance that needed to be taken out.
That's the good news. The bad news is that there's another equally important price level of $1,308 just above where Gold currently sits. And until we break above that level, we can't be certain that the major Bull Run to $1,420 is under way.
Gold now sits between two critical lines. The momentum of last week should carry through with a move to "kiss" $1,308 early this week. But after that is anyone's guess. We could just as easily see a retrenchment to retest $1,300 OR we could simply break through higher to $1,325 in the next five days.
Put simply: this week is a tough for one for day traders as there is no definitive target. For swing traders, of those who are looking to establish positions with the intent to catch a multi-week move, it's a lot easier: the moves in Gold's RSI and Slow Stochastics indicate a multi-week move higher is underway. The MACD also just triggered "buy" signal (when the black line breaks above the red line).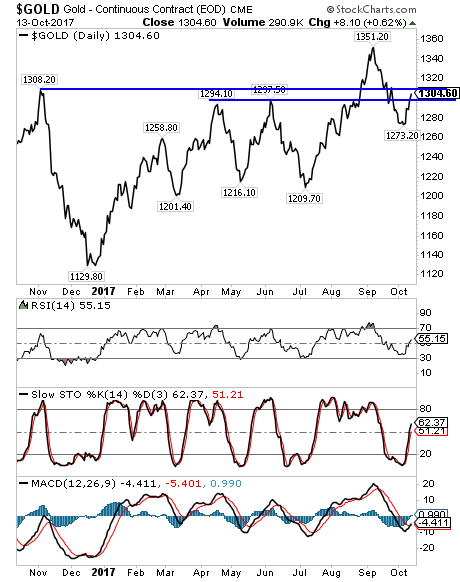 So while I'm avoiding a weekly price target forecast this week, I remain bullish that Gold is well on its way $1,372 within the next four weeks before hitting $1,420 by year-end. How the next five days go is a toss-up. But the picture is much clearer going into Thanksgiving week.
That picture is: UP.
Graham Summers
Chief Market Strategist
********
Gold-Eagle provides regular commentary and analysis of gold, precious metals and the economy. Be the first to be informed by signing up for our free email newsletter.
More from Gold-Eagle.com: