Gold Prices This Week And Next Week's Forecast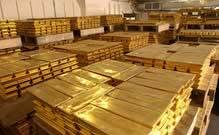 Last week, I wrote: So while gold should definitively bottom this week, and is showing the potential for a significant bounce here, Gold Miners look like they could post a truly violent move.
Put simply, gold's next major move should see us rally to $1,300. What happens there, remains to be seen. But the odds are STRONGLY favoring that the leg is "up."
Gold should have bottomed last week, if the Bank of Japan (BoJ) hadn't engaged in the most egregious level of market rigging we've seen all year.
Gold tracks the Yen: $USD pair. And the Yen: $USD paid took a nosedive last week as the BoJ sold Yen aggressively in order to juice the stock market higher.
You can see this rig as well as its impact on gold in the chart below. gold attempted to mount a rally into Thursday, but eventually was dragged lower by intervention that saw the Yen fall 1.6% against the $USD.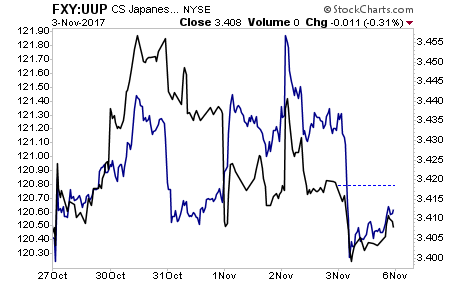 As a result of this, gold finished the week modestly down 0.2%. It now appears that we're heading to test the 200-DMA at $1260 before the final bottom is in.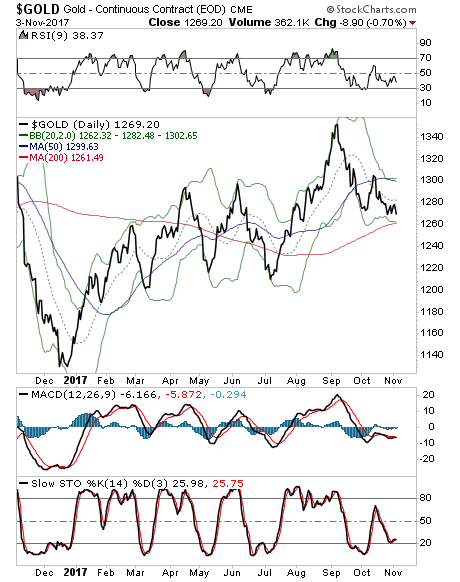 With that in mind, look for gold to finally bottom this week. It's taken multiple weeks more than it should have due to abject rigging by the BOJ, but the momentum is finally turning up with the Slow Stochastics turning up, and the MACD on a "buy."
Again, it's taken longer than it should have, but the long-term trend remains in place: Gold is going to $1380 if not $1420 before year-end.
********
I outline the significant of gold in monetary history as well as its key role going forward into the next crisis in my best-selling book, The Everything Bubble: The Endgame For Central Bank Policy
To pick up a copy swing by: https://www.amazon.com/dp/197463406X/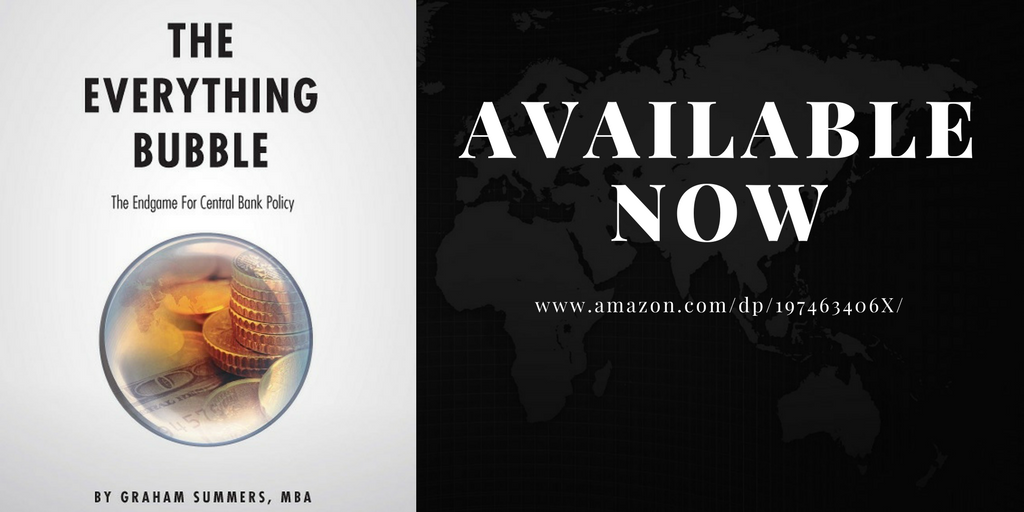 Graham Summers
Chief Market Strategist
********
Gold-Eagle provides regular commentary and analysis of gold, precious metals and the economy. Be the first to be informed by signing up for our free email newsletter.
More from Gold-Eagle.com: