Gold's Waiting Place
The gold price had another ho-hum week as it nests above the 50 day moving average and the area where the 200 day moving average meets lateral support at roughly 1300. The trends by both of these daily moving averages are up, MACD is up triggered and positive and RSI is 50+, which is also positive.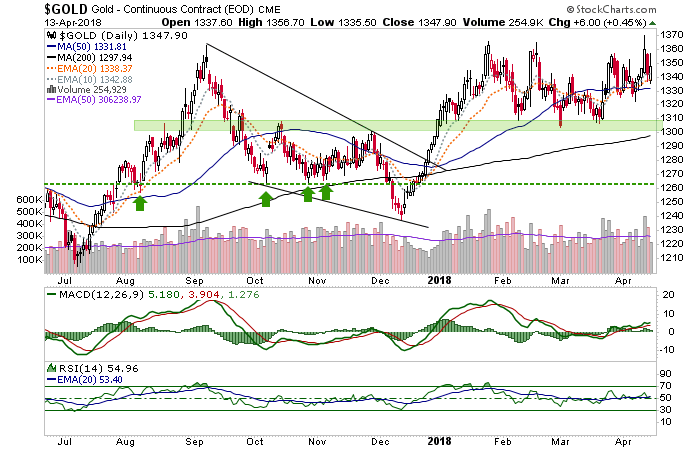 Keeping with the ho-hum theme is gold's unremarkable but not particularly dangerous Commitments of Traders (CoT) alignment. Using a graphic from COTbase.com, we can see that the trend in large Spec net longs has been grinding downward (less net long) and Commercial net shorts grinding upward (less net short).
Normally we would maintain caution on gold until the trends have completed (i.e. Specs & Commercials register extremes). But that rule applies when the gold price is in correction mode, not rising and then gently consolidating as it has done since mid-December. All in all, the gold CoT situation appears neutral.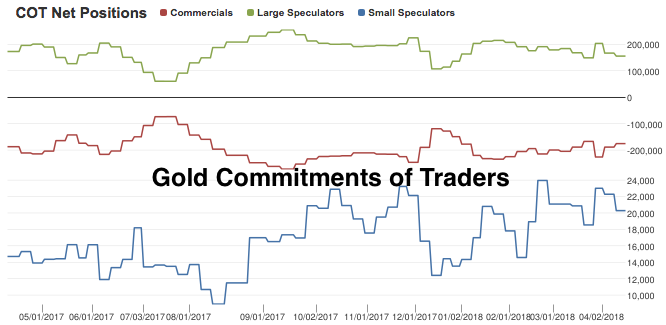 As for silver, Gomer ironically says "surprise, surprise, surprise". What else is new? Silver continues to lurk below the daily moving averages and significant lateral resistance. We have been watching this paint dry for many weeks now and we'll do so for many more if need be (though I doubt it will take that long) for the silver price to break up or break down. RSI and MACD are constructive.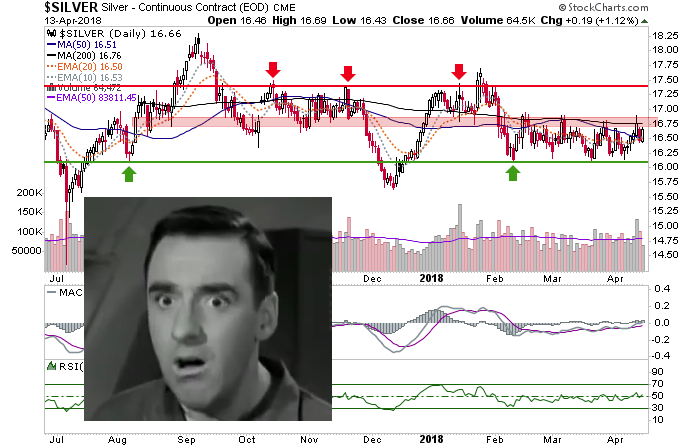 Also constructive is the Silver CoT, as we have been noting for weeks now. The anomaly, which I for one have not been able to figure out, is that the little guy (small Specs) should not be this briskly bullish amid the above-noted sideways trend. He is usually all over the big price run ups, and by this data is showing an unusual level of sophistication, at least theoretically from a contrarian perspective.
More importantly, note that large Specs are actually net short and Commercials are near flat. This is historic positioning in silver. Remember that CoT is not a good timer to the week, but it is a good indicator of risk vs. reward and the RvR in silver is very good right now.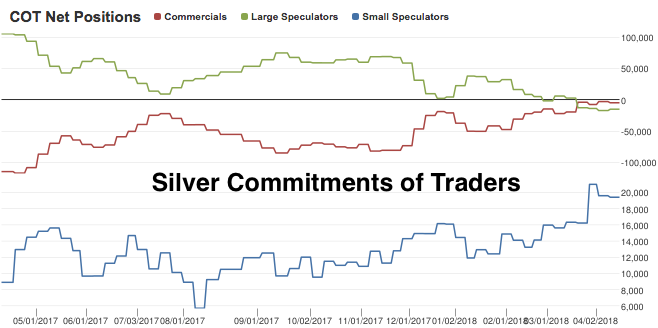 Let's take a look at the big picture of the metals for reference. Here is the monthly gold chart we've reviewed in the past showing the line to a confirmed cyclical bull.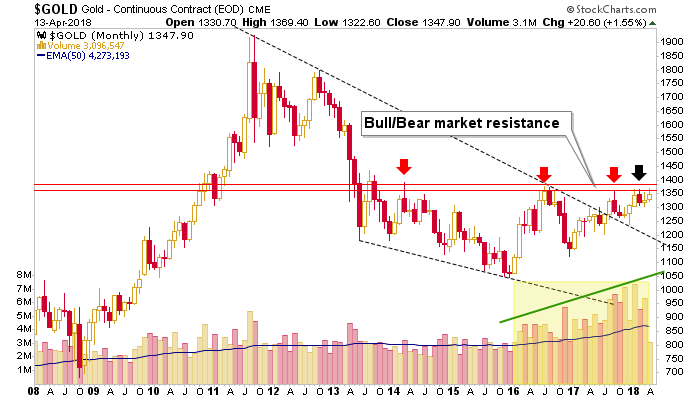 As noted in this week's NFTRH Premium report, NFTRH 495:
"The chart shows that since 2016 gold has probed this key resistance on 9 separate monthly occasions and is in its 4th month in a row of doing so.
They say that the more times resistance is tested the weaker it becomes but we say the crossing into a confirmed cyclical bull market in an asset that exposes 95% of the rest of the system will not come easy. Still, with volume building it sure does look doable in 2018."
Silver's monthly chart is much different, as it consolidates the impulsive 1st half 2016 rally, seemingly interminably (which is not a bad thing, if you are patient).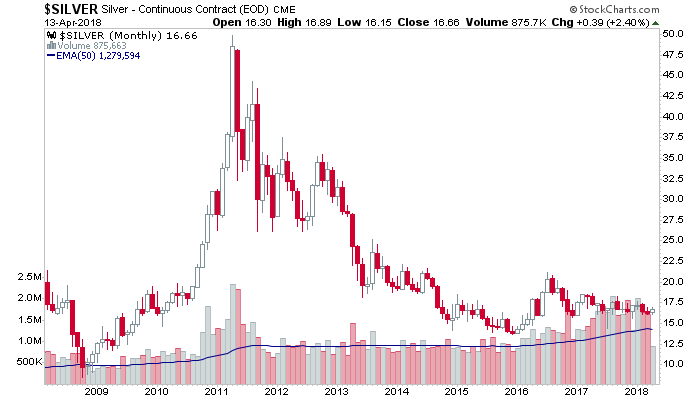 From NFTRH 495:
"On the big picture silver still looks like it is in a consolidation 'Handle' or flag as it bleeds out every last excited silver bug from 1st half 2016. Volume interest here, as with gold has risen markedly."
Bottom Line
With silver's CoT data and risk vs. reward setup, gold's wild little brother appears poised to take up leadership. Of course I have been parroting this for weeks now. But the charts and the data are what they are. Gold is pounding relentlessly against major resistance that would change its status from potential cyclical bull market to active cyclical bull market. Silver is in a bullish 'handle' consolidation of the big 2016 up leg. Both of these are extending longer than our human brains may find convenient; and that is the whole idea of a correction.
One the shorter-term, in NFTRH we have been managing a sector bounce off of a small pattern on HUI, noting short-term targets, charting individual gold and silver stocks and carrying forward the key fundamental considerations that would go with a bull market.
If you remember just one word folks, have it be patience. Good things – as implied by gold's extended battle with resistance and silver's extended 'handle' consolidation – come to those who wait.
So find a nice comfy waiting place and… well, you know.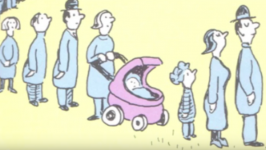 Website: https://nftrh.com/
NFTRH Premium Market Report: https://nftrh.com/nftrh-premium/
********
Gold-Eagle provides regular commentary and analysis of gold, precious metals and the economy. Be the first to be informed by signing up for our free email newsletter.
More from Gold-Eagle.com: