Microscopic Study of Gold & Dow for Remainder of 2019

Turbulent Financial Markets
Trade wars certainly dominate the news lately. The situation will likely deteriorate further in the remaining months of 2019. This article is a trio of our earlier articles on this website. The first one deal with long term cycle analysis indicating that the period 2019 to 2021 will be very turbulent financially. The second is an analysis of 4 key elements: Gold, Dow, US Dollar and Volatility (VIX) and their relationship and movement.
In this article, we will apply the simple T method to determine the likely paths of future events. This old method was used quite successfully by some traders in 1980's.
We strongly believe the Gold price will continue to ramp up quickly from now to the end of this year. The simple rationale is: China is converting its massive US Dollar in treasury bond holdings of 3 trillions into Gold. China's own currency is small (2%) in foreign exchange markets. So is China's gold reserve. Russia for example has already divested 80% of its treasury bonds into Gold. We hear daily that other countries are following the conversion.
Applying Simple T-Methods
The T method was invented by Terrence Laundry in 1970's, based on the Newtonian principle of action and reaction. The method provides a timeline forecast, without going through sophisticated data analysis, including Fourier cycles.
In the following, we apply the T methods of forecasting to the 4 key elements discussed in our previous article.
Chart 1 – Applying T to Daily Chart of GOLD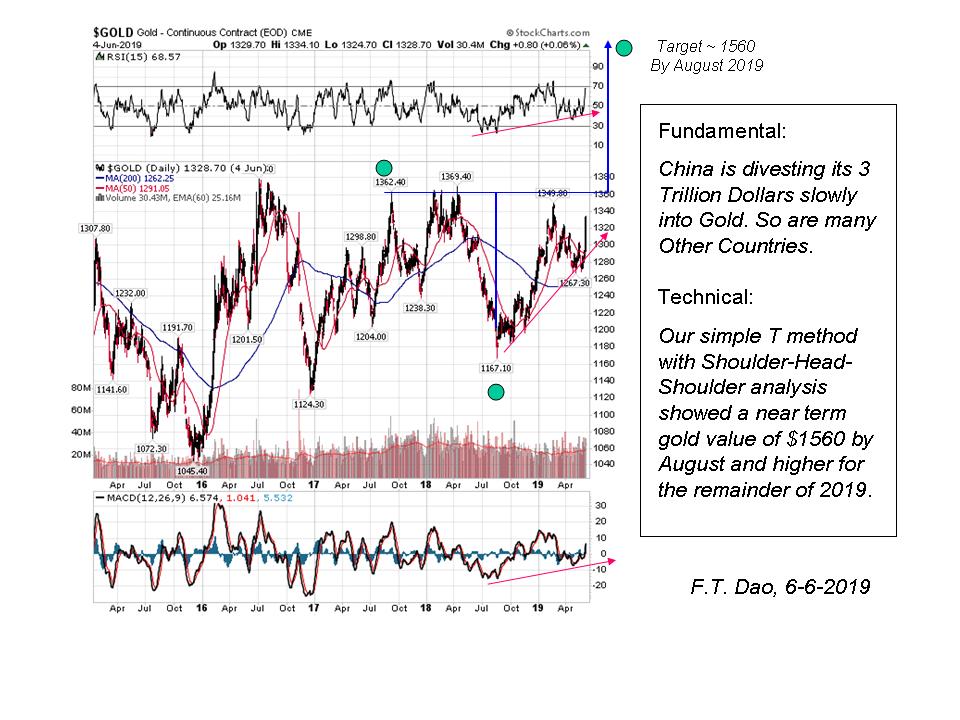 The above diagram showed:
A large and rapid increase of Gold price from current 1330's to 1560 by August 2019.

The fundamental trigger is the increasing pace of conversion of trillions of Dollar to Gold by the central banks of China, India and others.
Chart 2 – Applying T to Daily Chart of DOW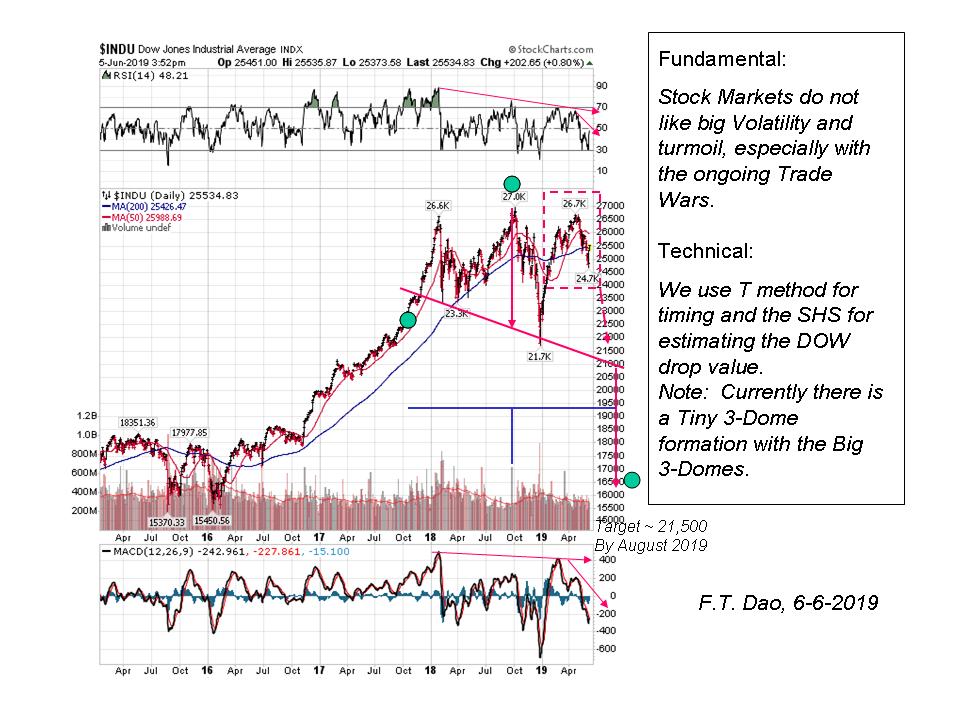 This week's Dow index correction will be minor, compared to the impending drop. The drop will be caused by increasing market volatility and ongoing trade wars.

The value of first drop will be at least 21,500.
Chart 3 – Applying T to Daily Chart of Volatility (VIX)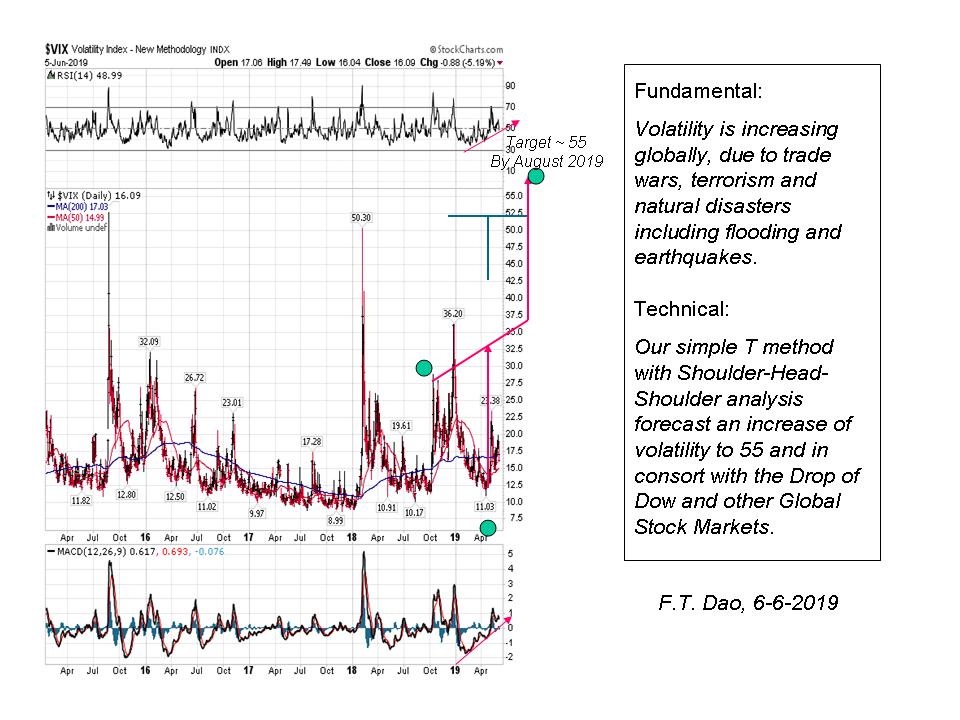 The Volatility measure will increase dramatically to VIX ~ 55.
Chart 4 – Applying T to Daily Chart of USD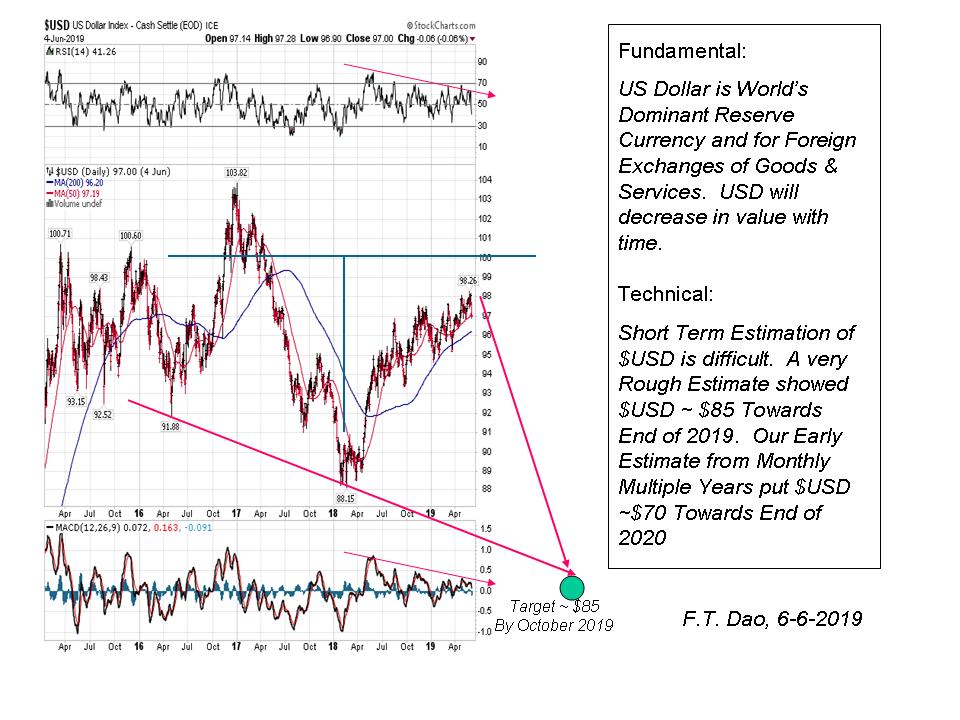 The US Dollar ($USD) will conservatively decrease to $85 at the minimum.
Historical Charts of Significance to Our Study
Chart 5 – Applying T to Long Term DOW index (1800 – 2012)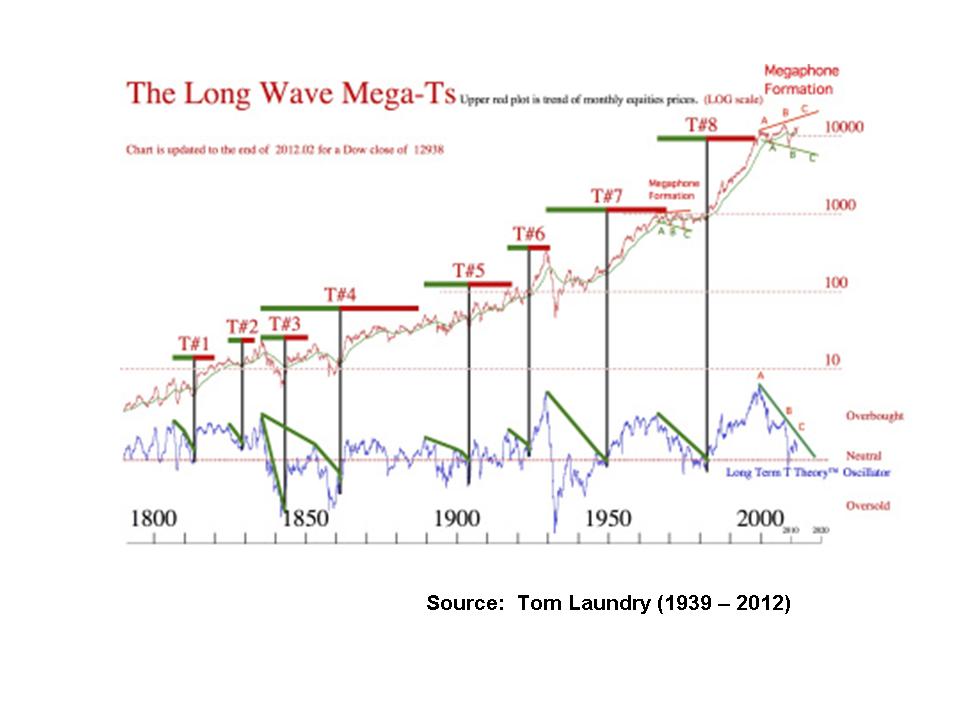 The above chart showed the rise and fall of Dow index from 1800 to 2012, based on Laundry's last analysis of his Mega-T's.
Reminder of Scary 1929 Dow Drops
Chart 6 – Scary Daily Drops of 1929 Dow Index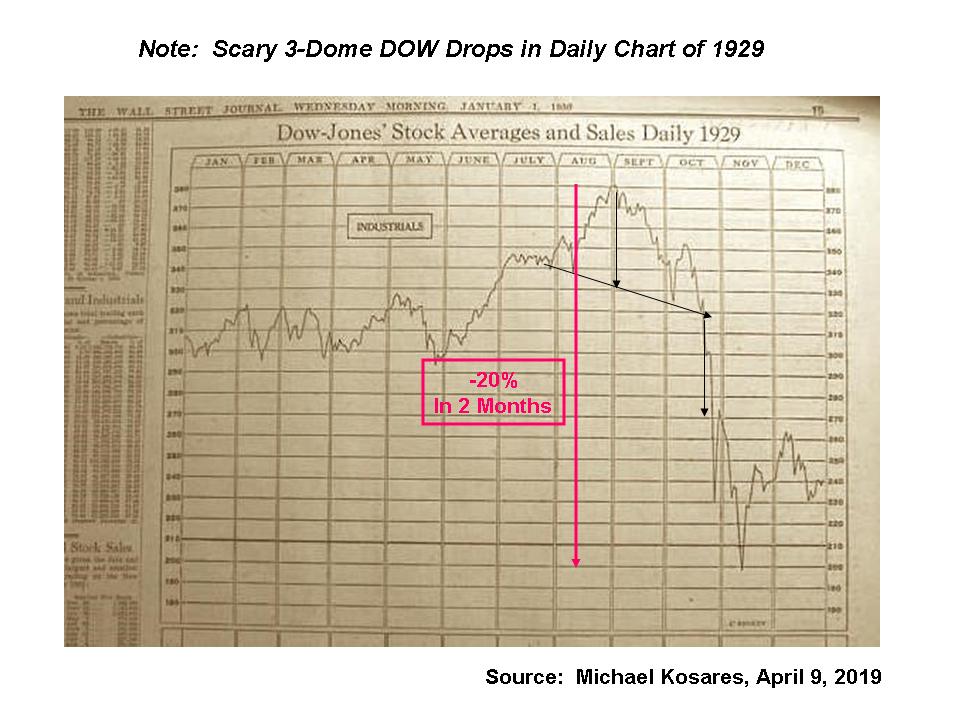 Chart 7 – More Scary Drops of 1929 Dow (1920 – 1940)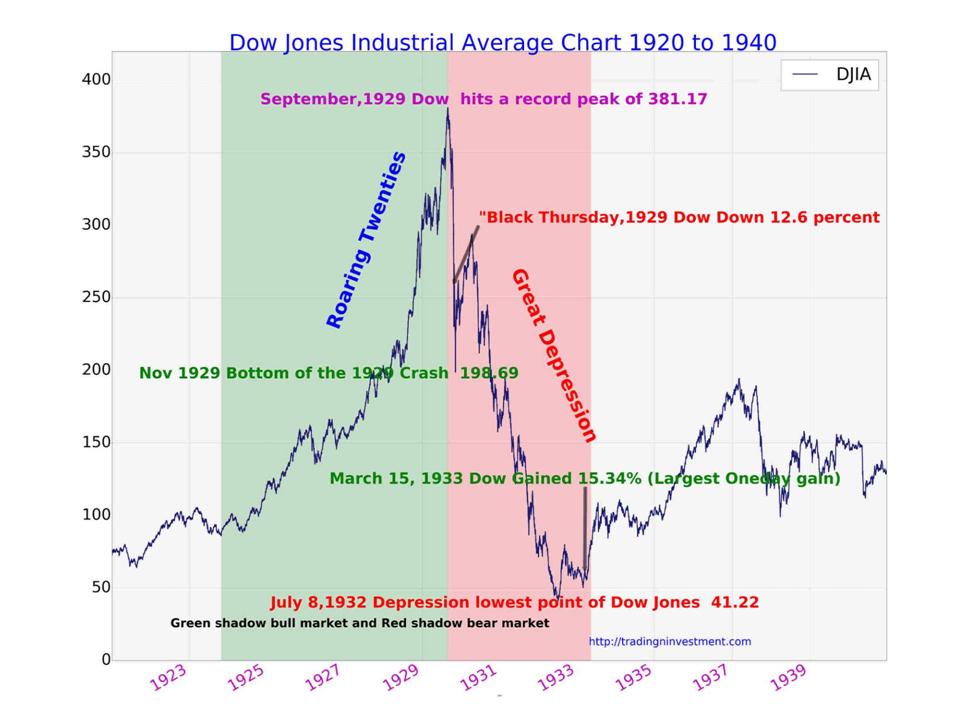 The above 2 charts are scary and remind us of the impending financial disruption we will be facing for the period 2019 to 2021.
Summary
Our three articles were composed with the purpose of reminding the reader of the potential financial changes and the dramatic rise and fall of various markets. The result will likely be a great reset and a new financial and currency system, with re-installment of gold as a benchmark component.
We are not certified or qualified financial advisors. Consult your own certified advisors for trading and investing.
"For he spoke and stirred up a tempest that lifted high the waves."
Psalm 107:25
********
Gold-Eagle provides regular commentary and analysis of gold, precious metals and the economy. Be the first to be informed by signing up for our free email newsletter.
More from Gold-Eagle.com: