Is Now The Time To Consider A Gold IRA? Answering Common Questions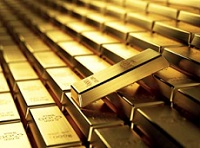 The stock market is up. The economic future, while some might consider it optimistic, is uncertain. Not everyone believes that the market will be high forever. Consequently, for those who need more security in their retirement, considering a gold IRA isn't just a good idea, it's a necessity.
Though now is the time to at least consider a gold IRA, the question really boils down to whether or not you'll want to switch to a gold IRA. Let's look at some recent news and answer common questions about what this might mean in the current economic environment.
What Is A Gold IRA, And Why Do I Need One?
It starts with defining the IRA, or Individual Retirement Account. This is an umbrella term referring to a number of different tax-protected accounts in which investors store money for retirement. A gold IRA comes to the forefront when you use this type of account to store certain approved types of gold. You can find which gold is approved by visiting the Gold-Eagle guide to IRAs here.
What's unique about a Gold IRA is that instead of holding "paper assets," it holds the actual physical bullion itself. And for those who believe that the price of gold is a steady force in an uncertain economic world, it can be a comfortable security blanket indeed.
Is Now The Time For A Gold IRA?
The price of gold as of this writing is $1,235. That's a healthy price for gold, particularly given its performance in the latter half of 2016, which may have represented a premium buying opportunity. Opinions differ on where gold is headed from here, as they always do, but there's plenty of optimism to expect that a bull market for gold is just revving up.
But that isn't necessarily why you should consider a Gold IRA. A Gold IRA should be held for stability and to diversify your portfolio—not because you want to speculate on the price of gold. If you believe that some more stability would do your retirement portfolio some good, a Gold IRA may be exactly the remedy you need.
Making A Gold IRA Work In Today's Environment
It's no secret that the returns of the stock market, if looked at from a broad range, are perhaps the most reliable out there. Gold's returns, by comparison, are different. Gold's price is more stable on a long-term basis, with the precious metal tending to hold out against the rise of inflation. Zoom in and the picture is much murkier.
You can't simply switch over to gold with an IRA; you'll need to work with a Gold IRA "Custodian" in order to make it happen. And that can mean a little more time than simply buying a stock within an IRA. That's why you should be sure that you believe gold is a good long-term investment before making any big moves. Since the price of gold is subject to a number of market elements, including the strength of the U.S. dollar, it's not for short-term speculation. But it can provide you with some financial security as you build a well-diversified investment portfolio for retirement. There are quite a few gold IRA companies. Do your homework, and investigate the top companies, their annual fees, reviews, and how they store your gold. 
More from Gold-Eagle.com: