Recent Strong Rally In Gold And Silver Prices Deserves A Break…Correction
Gold Prices This Week And Next Week's Outlook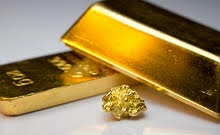 To review the events leading up to the current situation, we had viewed the early December breakdowns below support in gold and silver as potentially false 'whipsaw' breakdowns. The reasons were the oncoming bullish seasonal, oversold RSI, sentiment lurching over bearish and most importantly, Commitments of Traders data that had quickly become very supportive of a rally.
Here again is the 30 year average seasonal graphic from Sentimentrader.com (markups mine) showing the secondary low we'd projected in December and at the very left, what is usually a bullish January.

It was actually a very simple formula for projecting a rally.
Fast forward to today… Gold has zoomed from the wedge bottom to an overbought condition, earning the right to take a break. Support begins at 1300 and extends down to the SMA 50 around 1280.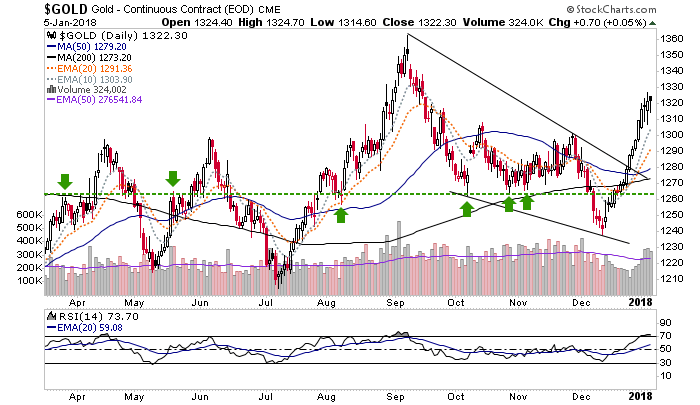 Silver is at lateral resistance with support at 16.75 and the SMA 50.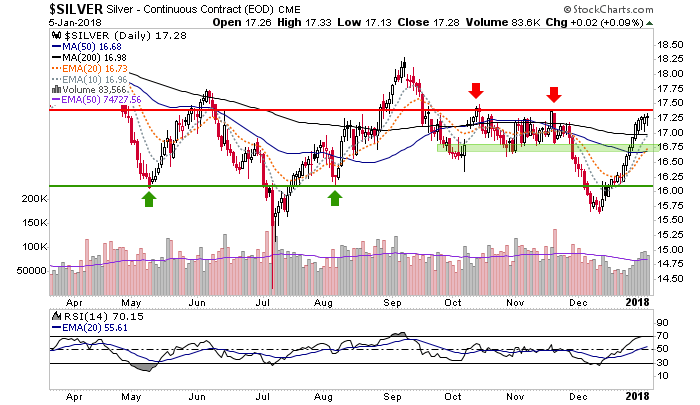 Gold and Silver Commitments of Traders show incomplete trends as of Jan. 2nd.
What this means is that while there could be some grind or a pullback at resistance, the sector could have another push higher later on in January. Silver's CoT especially, seems very immature with plenty of forward bullish fuel. Silver is the sector leader, after all.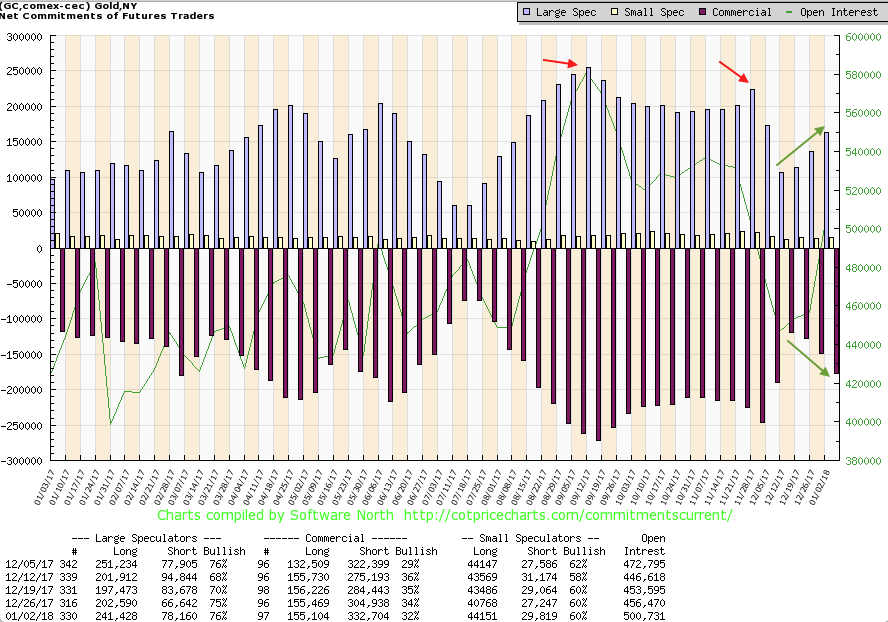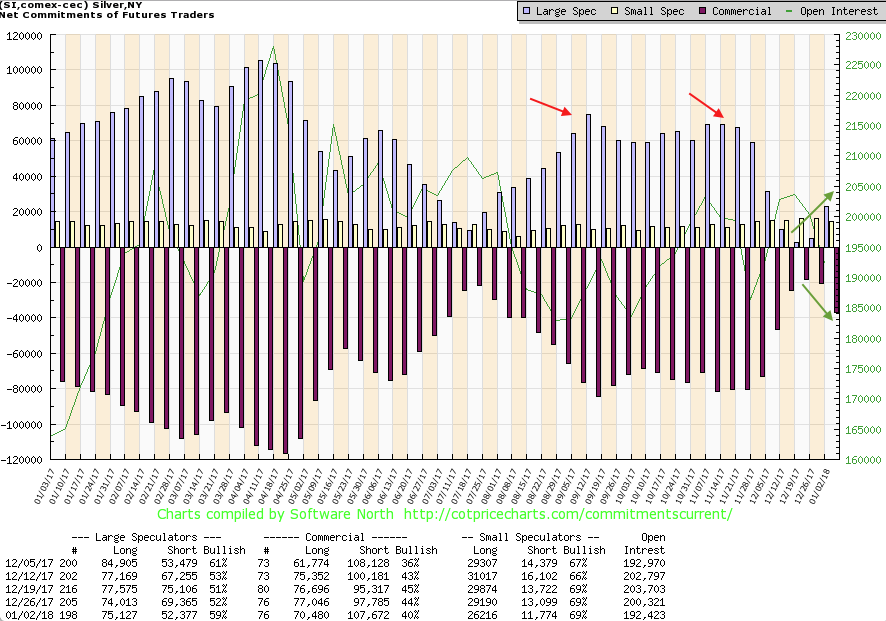 Another condition for a potential interim pullback in the precious metal prices and the greater commodity-focused 'inflation trade' currently ongoing is that the technically bearish US dollar is at critical support with an over bearish sentiment profile, as per the work done in this week's premium NFTRH report. For our purposes here however, let's simply note that the metals (and miners) have rallied to our initial targets and are candidates for an interim pullback.
Website: https://nftrh.com/
NFTRH Premium Market Report: https://nftrh.com/nftrh-premium/
********
Gold-Eagle provides regular commentary and analysis of gold, precious metals and the economy. Be the first to be informed by signing up for our free email newsletter.
More from Gold-Eagle.com: