Tracking The Big Gold Buyers In 2016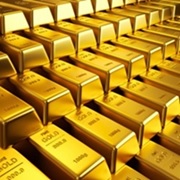 Gold prices lately have hovered in the $1,200's, which has some investors believing that it's hit its short-term ceiling. But has it really?
One of the fascinating developments of 2016 hasn't been the rise in the price of gold—but the ever-increasing demand for gold. And it isn't just individuals and banks who are buying up gold—though there are certainly a fair share of those, but also entire nations.
What does this mean? Why is global demand so high and, if it is, why hasn't gold gone into $1,300 territory and beyond? Let's find some answers.
Russia Makes Another Major Gold Commitment
One of the biggest moves recently: the Russian central bank. Having added well over 350,000 ounces of gold to their reserves and citing gold's ability to balance against harsh external economic conditions, the Russian bank is one of the biggest movers in gold this year. And they're not done, either, purportedly aiming at a total of $500 billion in gold reserves in the next five years (they currently stand at $387 billion).
This news should be intriguing to gold investors who know that basic supply and demand means that as central banks look to buy more gold, generally, that means the price of gold is slated to increase.
But it's not just Russia. China wasn't far off of Russia's big February buys, adding over 300,000 ounces itself. Combined, the countries have recently added well over half a million ounces to their reserves, and they show no signs of slowing down.
Deutsche Bank's Thoughts And Troublesome Economic Signs
Remember Deutsche Bank telling investors to be bullish on gold in February? It appears plenty of investors were listening, including central banks of the ilk of Russia and China. Part of Deutsche Bank's interest in gold hinged on an uncertain economic climate for 2016 and beyond; recent statements by the Federal Reserve make it clear that U.S. monetary policymaker was not as optimistic about the economy as initially thought. Bearish investors who believed that the Federal Reserve was never going to raise interest rates four times in 2016, as some had imagined, saw this coming all along.
With central banks putting their money where their mouth is and forecasting a bleak economic outlook for the world at large, it's no wonder that we also see consumer demand spiking in recent months. In fact, Chinese investors have also flocked to gold bullion. That article cites a Hong Kong-based gold dealer saying that the previous few weeks have been "very, very busy."
The conclusions of all this gold buying? Demand is on the rise, and usually with increased demand, high prices follow. Though gold has hovered in the $1,200 range for a bit now, it's important to watch all of these gold-buying signs from policymakers, bankers, and consumers alike. There is a lot of pessimism about the world economy and that pessimism has led to hedging with gold. From Russia to the Deutsche Bank and to consumers all across Asia, gold is getting bought up in a rush. Whether or not this is the last opportunity to buy gold at less than $1,300 remains to be seen, however.
More from Gold-Eagle.com: